Live Nation Announced Record Earnings in Third Quarter
Monday, November 5, 2018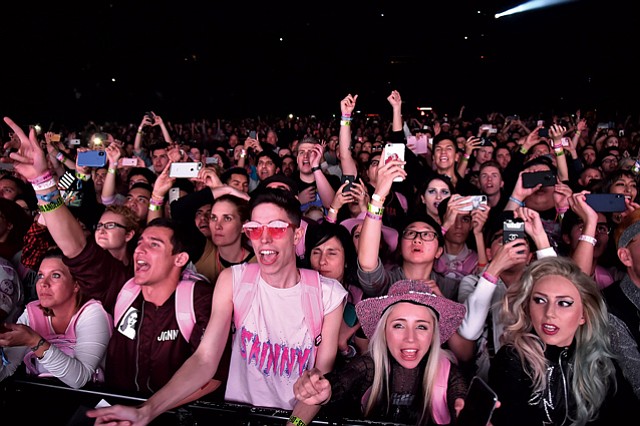 Live Nation Entertainment Inc. announced that its 2018 third quarter was "the best quarter ever," posting a record $3.8 billion in quarterly revenue, 11 percent higher than the 2017 third quarter.
The Beverly Hills-based event booking and promotion outfit, and owner of ticketing industry leader Ticketmaster Inc., disclosed its third quarter earnings Nov. 1. The company also posted $234 million in operating income, up 16 percent from the 2017 third quarter.
A press release by Live Nation partly attributed the growth to a growing global demand for concerts, and a doubling in revenue from sponsors.
Live Nation, which started in 1996 as SFX Entertainment, has about a 60 percent share of the U.S. concert promotion industry, and 80 percent share of the national primary ticketing industry, according to figures by trade publication Pollstar, which were publicly disclosed in antitrust litigation against Live Nation.
Live Nation is facing a new lawsuit, filed in a San Francisco federal court last month, regarding its share of the secondary ticket market. The litigation accuses the company of partaking in unfair business practices by encouraging scalpers to buy tickets in bulk, and then resell those tickets, a practice that enables Ticketmaster to collect a fee on the original sale plus the resale of the ticket.
Live Nation has also been asked to participate in a Federal Trade Commission workshop this spring on the ticketing industry, a workshop preceded by a federal audit regarding Ticketmaster's consumer fees.
Live Nation executives did not address the unfair business practices complaint in a Nov. 1 earnings call.
Joe Berchtold, president of Live Nation, did respond on the call to a question from market analyst Amy Wong on the ticketing workshop.
"The FTC in our conversations with them have told us this workshop has been long in the works, [and] well predates any of [the] press cycles that existed around various assertions" that, "were largely misleading," Berchtold said.
Berchtold continued that, "The FTC workshop, to our understanding, is going to focus on a wide variety of practices in ticketing," including speculative ticket sales, and fraudulent advertising,
Media and entertainment reporter Matthew Blake can be reached at (323)556-8332 or mblake@labusinessjournal.com
For reprint and licensing requests for this article, CLICK HERE.