Social Capital
Clubs oriented toward the creative class are popping up around Los Angeles
Friday, November 2, 2018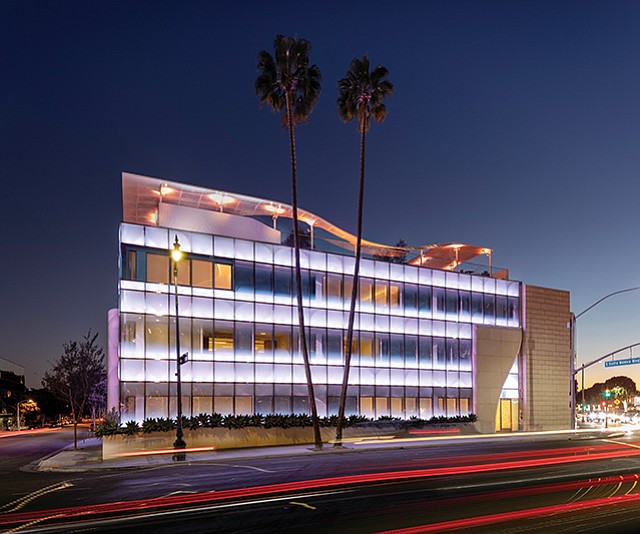 Two new Los Angeles-area private clubs hope to distinguish themselves in the local social-club market by connecting with L.A.'s sizeable creative community.
Photo Gallery
Social Clubs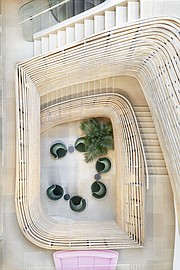 Clubs oriented toward the creative class are popping up around Los Angeles
The two clubs, Spring Place Beverly Hills, which opened Oct. 29, and h Club Los Angeles, slated to open in Hollywood on Feb. 9, appear to be following in the footsteps of celebrity hangout Soho House by limiting membership to creative businesses including media, entertainment, music and fashion.
Along with the private dining, athletic facilities and residence rooms typical of membership clubs around the world, the new clubs also offer studio space for content creation or performances, screening rooms and venues for promotional activations of all kinds.
The new L.A.-area clubs are offshoots of existing club enterprises: Spring Studios Ltd., which operates Spring Place New York; and Seattle-based Vulcan Inc., which backed h Club London. These two enterprises are not nearly as widespread as the empire of Soho House Ltd., which boasts 23 Soho House clubs worldwide, including a West Hollywood location on the Sunset Strip.
Soho also plans to expand its creative club footprint in downtown with the Soho Warehouse in the Arts District, reportedly slated to open in spring 2019. The project, located at a former industrial building at 1000 S. Santa Fe Ave., is designed by Santa Monica-based KFA Architecture.
The first Soho House opened in London in 1995 with the mandate that the clubs provide a home away from home for people in the creative industries and media. The Soho House local family also includes the Little Beach House Malibu, billed as a "small, local club for the creative community of Malibu."
Springing into action
First on the new club scene is Spring Place Beverly Hills, self-described as workspace meets social club, located between the Peninsula and Waldorf Astoria Beverly Hills hotels. Spring Place leases the approximately 50,000-square-foot space in a building owned by Beverly Hills-based Gores Group, a private equity investment firm. The club was designed by Culver City-based wHY Architecture.
To date, the club has accepted 250 members. Memberships range from $750-$2,400 a year depending on access to various amenities, with discounted memberships available for people under 30.
The 50,000-square-foot space is smaller than the original Spring Place New York, which opened in 2016, estimated at 80,000 square feet. The company also plans to open a downtown club of about the same size as the New York Club in 2020.
Several news sources, as well as an emailed invitation to an October press preview of the club, describe Spring Place Beverly Hills as backed by Leonardo DiCaprio. Spring Place Chief Executive Francesco Costa would not confirm DiCaprio's involvement but said: "There are many prominent people involved. Some are members; some are investors."
Prev Next
For reprint and licensing requests for this article, CLICK HERE.