STYLE | Pie in the Sky
Brianna Abrams • Winston Pies
Friday, November 2, 2018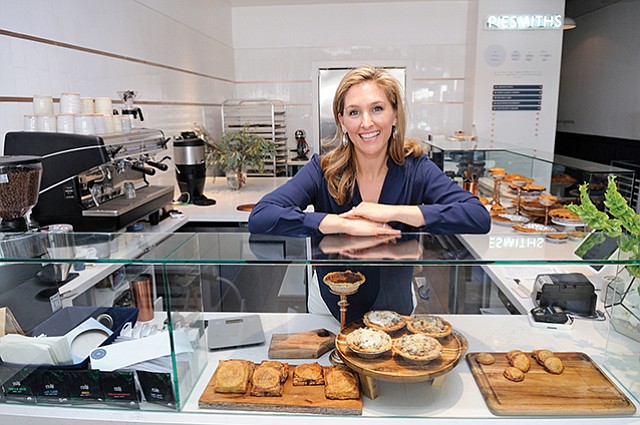 Brentwood's favorite pies are apple and chocolate. West Hollywood denizens prefer a slice of cherry.
That's the kind of unexpected fact you discover when you switch from a high-powered law career to pie professional like Brianna Abrams, founder of Winston Pies, which opened in Brentwood in September 2017 and added a West Hollywood location a year later.
Then again, it's safe to say there's probably not a large pool of lawyers-turned-bakers to consult on the subject of regional pie tastes.
For the record, Abrams noted that in her hometown of Winston-Salem, N.C., buyers might ask for more berry pies or recipes including cornmeal, which have not caught on with the Brentwood crowd. Winston-Salem, she said, would definitely want a sweet potato with toasted marshmallow pie.
Abrams bakes every day and trains her staff on each new recipe but said she spends as much time creating spreadsheets and punching a calculator as she does creating the perfect butter crust, no lard allowed.
"Surprisingly, my job is heavily math-based; I was a math major for a while," Abrams said. "Everything in baking is weighed, so I'm constantly converting ounces to grams, tablespoon to grams. How many ounces of butter do I need to make 1,000 mini-pies, plus more at Thanksgiving? I always have to have paper and pen."
Speaking of Thanksgiving, Abrams said Winston provided more than 1,000 pies last year, and this year she hopes to bake some 3,000 holiday pies.
While the favorite flavors may be different on the West Coast, Abrams has tried to bring as much of home as possible to her Los Angeles pie shops, named Winston because locals in her hometown usually shorten the city's full name.
A porch swing with comfy pillows, fresh flowers and handmade ceramics gives the shop a Southern touch. The ceramic pieces are made by her husband, an attorney who continues to practice law but finds time for this creative hobby.
Abrams credits her great-grandmother, grandmother, mother and sisters for her love of baking, but it was her husband who enticed her to turn artisanal pie-making into a business.
The pair met at law school in Washington, D.C., and both were practicing law in Los Angeles, raising two preschool-age daughters, when husband Daniel Abrams suggested she stop baking her pies for friends and family only and become a pastry pro. "I was like, what are you talking about? I am a lawyer. I went to law school," Brianna Abrams said. "He said: 'Just think about it; I'll put up a website.'"
Abrams acquired the necessary permit to bake and sell pies out of her home, originally under the name ButterCrust Pies.
"I made thousands and thousands of pies out of my home, and I loved it," she said. However, she was still practicing law when the Brentwood space became available close to home. "This was just perfect," she said. "I came to a point where I said, 'I'm ready to leave law and open a pie shop.'"
"I'm really glad I did this. It's really fun," Abrams added. "I work way more hours than I ever did as a lawyer."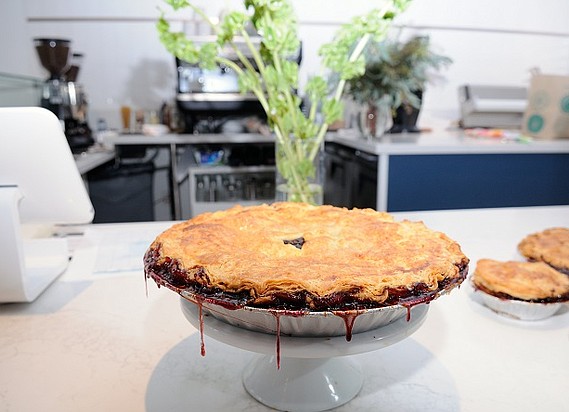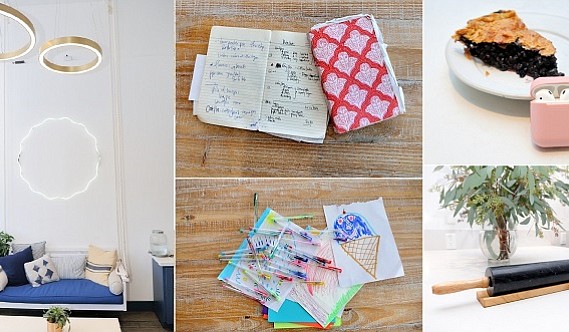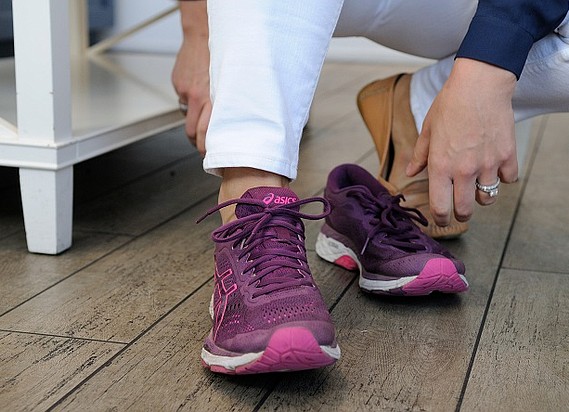 For reprint and licensing requests for this article, CLICK HERE.