Charles Dunn Co. Shutters Brokerage Business
Closure follows departures; firm's property management unit will continue to operate
Friday, November 2, 2018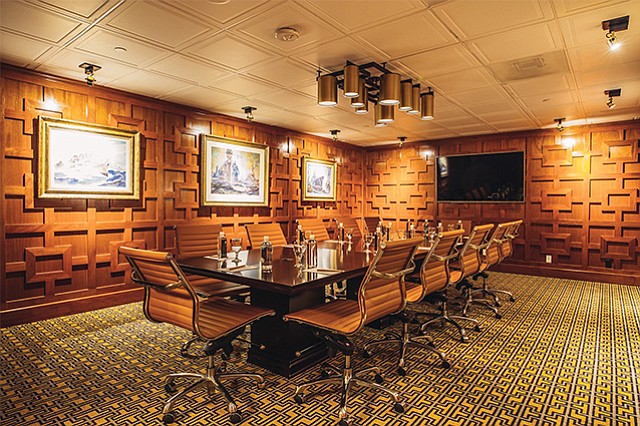 In a memo to staff and agents, Charles Dunn Co. Inc. gave notice Oct. 31 that the company's brokerage business was folding.
The firm, however, will continue operations of Charles Dunn Real Estate Services Inc., the company's property management group.
"With a heavy heart, we will close the current operations of Charles Dunn Company Inc. effective Thursday, November 1, 2018," wrote Chief Operating Officer Patrick Conn.
The firm had roughly 50 commercial real estate brokers, according to the Business Journal's 2018 list of largest real estate brokerages in Los Angeles County.
Charles Dunn Co.'s board of directors concluded that it was in the company's best interest to cease operation "before we incur further expenses and potential losses," Conn stated in the memo.
"As some of you may know, over the past year we have explored various options to ensure the stability and future growth of Charles Dunn Company, Inc.," Conn continued. "This included a possible sale of the firm. Despite our diligent efforts, we were unable to find viable options and we have also come to the realization that a sale of the company will not occur as we had hoped. We believe it's unfair to all of you to continue operating the company without a sustainable business plan and dedicated leadership."
Earlier this month, the company's brokerage side saw a high-profile departure. Veteran broker William Boyd, who managed the firm's Glendale office, took three other brokers, including Linda Lee, to open a Glendale office for Seattle-headquartered real estate firm Kidder Mathews. When reached at Boyd and Lee's new office, which opened Oct. 15, the pair expressed shock and sadness over the news.
"We appreciated our time there," Boyd said. "But an announcement this sudden, with no advance notice, is a horrible punch to the stomach for the brokers and salaried staff."
"I am most concerned about the staff that have lost their jobs overnight," added Lee. "They work so hard to assist the brokers. I just hope they find new employment soon with firms that will appreciate their work."
According to the Conn memo, the company's focus in November now shifts to ending the brokerage business, including closing current transactions and completing existing listing assignments. No new deals or assignments will be undertaken.
Charles Dunn Co. is based downtown and has offices in West Los Angeles and Sherman Oaks. The company's Glendale office closed after Boyd's departure.
CBRE Launches New Venture
CBRE Group Inc. announced a new company division Oct. 31 that aims to pair property owners with businesses that need office space for a short time.
The downtown-based outfit, which bills itself as the world's largest commercial real estate firm based on 2017 revenue, has created Hana, a wholly owned subsidiary, that will "help institutional property owners meet the rapidly growing demand for flexible office space solutions," according to a press release.
These offerings will include "conference room and event space that can be rented on an hour, daily or weekly basis," as well as "traditional co-working space."
The division will launch at the beginning of 2019 and be headed by Andrew Kupiec, who joined CBRE after serving as chief operating officer for Zipcar Inc.
"The way space is being used is evolving rapidly. Companies want the flexibility to adjust their occupancy to meet changing business needs and a better workplace experience to attract and retain top talent," Bob Sulentic, CBRE's chief executive, said in a statement. "Hana is perfectly suited to meet these needs. Reflecting this, we have already generated significant interest from building owners who are looking for a trusted partner to help deliver flexible space offerings and have a robust deal pipeline."
LAAC Revitalized
The Los Angeles Athletic Club just completed the second phase of a $10 million renovation on its 138-year-old downtown fitness center.
The project was overseen by SRK Architects Inc. and renovations were done by Phoenix Construction and Management Inc.; both firms are based downtown.
The renovations include a new women's locker room, social spaces and five new conference rooms designed by downtown-based interior designer Tracy Beckmann.
The latest round of renovations comes after an overhaul of the men's locker rooms and other areas. The final phase of the project is expected to be finished in June 2019 and includes a unisex spa, barber shop, nail salon and poolside cafe.
"The Los Angeles Athletic Club has long been a place where members can flex their athletic and social skills," Athletic Club General Manager Steve Hathaway said in a statement. "Our goal is to welcome the next generation to this storied institution, which has been owned and managed by five generations of our family."
San Fernando Valley Business Journal staff reporter Michael Aushenker contributed to this report.
For reprint and licensing requests for this article, CLICK HERE.