Car Rental Facility Gets Green Light
City Council approves $2 billion LAX project
Friday, November 2, 2018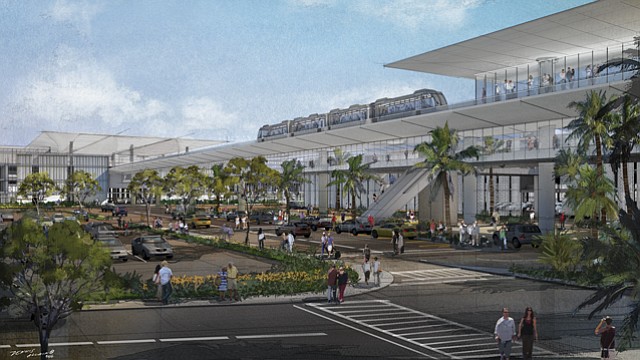 The Los Angeles City Council on Oct. 31 unanimously approved a $2 billion contract for a consortium of 11 companies to build and operate a consolidated car rental facility near Los Angeles International Airport.
The consortium for the consolidated car rental facility, known as LA Gateway Partners, is led by PCL Construction Services Inc., of Denver, as the general contractor. The main local company on the team is downtown-based design firm A.C. Martin Partners.
The 28-year contract represents the final cornerstone of the nearly $6 billion plan to improve ground access to LAX. Earlier this year, the Council approved a $4.9 billion contract to another consortium to design, build and operate an automated people mover system connecting the car rental facility with the airport terminals, as well as a $209 million contract to build a parking structure at an intermodal facility connecting bus and rail transit to the people mover.
The consolidated car rental facility, which has an estimated construction cost of $1 billion, will be located 2 miles east of LAX, next to the 405 freeway; the planned automated people mover will connect the facility to the airport terminals.
For reprint and licensing requests for this article, CLICK HERE.