Rick Caruso to Lead USC Board of Trustees
Thursday, May 31, 2018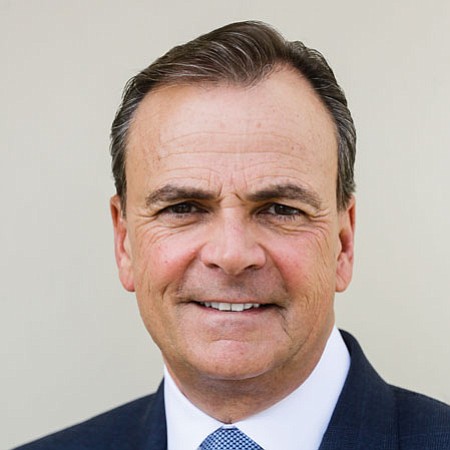 Los Angeles real estate developer Rick Caruso has been elected chairman of the USC Board of Trustees while he oversees an investigation into the alleged misconduct of a campus gynecologist and reporting failures by USC.
Caruso, a member of the board who leads a committee probing a series of sex and drug scandals that has rocked the university, had announced May 25 that USC President C.L. Max Nikias had agreed to step down.
The West Los Angeles billionaire immediately succeeds John Mork, who completed his five-year term as board chair.
"Our most fundamental duty is to protect the dignity, safety and well-being of our students on their own campus," said Caruso, a USC alumnus and current USC parent, in a statement. "What happened to our students is unthinkable and immoral."
The USC Board of Trustees also moved to begin a search for a new world-class university president.
This month, the Los Angeles Times revealed that Dr. George Tyndall, a former campus gynecologist, had been quietly let go by the university last year after allegations of inappropriate contact and conduct towards female patients.
Only after the newspaper report were student complaints reported to police.
Last summer, the Times also exposed a former USC medical school dean, Dr. Carmen Puliafito, for alleged substance abuse in the company of drug addicts and criminals, in addition to seeing campus patients while under the influence of drugs.
After the university provost confronted him, Puliafito resigned as dean but still remained on the faculty and continued to conduct eye exams on campus for more than a year until the Times story published. Then, within days, USC fired him.
Puliafito's successor, Dr. Rohit Varma, stepped down last fall after allegations surfaced that he sexually harassed a campus researcher years earlier.
The special committee run by Caruso has retained Los Angeles law firm O'Melveny & Myers to conduct an investigation led by Apalla Chopra and Steve Olson. The university hopes to wrap up the investigation before students return in the fall.
Caruso, a resident of West Los Angeles, is chief executive of Caruso, best known for developing such retail centers as The Grove in Fairfax and Americana at Brand in Glendale. This month, the Business Journal ranked the Los Angeles civic leader and philanthropist 19th among the wealthiest Angelenos, with a net worth of $4.8 billion.
Health business reporter Dana Bartholomew can be reached at dbartholomew@labusinessjournal.com. Follow him on Twitter @_DanaBart.
For reprint and licensing requests for this article, CLICK HERE.