Pasadena Campus Pegged at $250M
Coretrust Capital Partners plans upgrades
Friday, May 25, 2018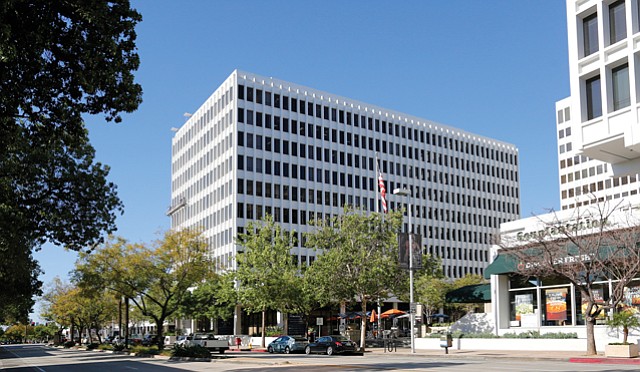 Downtown-based real estate investment firm Coretrust Capital Partners last week acquired the six-acre Corporate Center Pasadena, the largest office campus in the city, according to the company.
Coretrust bought the four-building property at 201, 225, 251 and 283 S. Lake Ave. – which spans a full city block and includes more than 640,000 square feet of commercial space – through its Coretrust Value Fund I investment fund.
The purchase price was about $250 million, according to a source close to the deal.
Coretrust said it's planning a $90 million renovation of the property that will feature public spaces such as plazas, gardens and terraces. It also plans to update building lobbies, modernize elevators and add businesses that provide services for tenants. The campus consists of 600,000 square feet of office space, more than 40,000 square feet of retail space, a 60,000-square-foot plaza and more than 2,000 parking spaces.
The seller, who was not disclosed, was an ownership group that owned the property for more than 30 years, Coretrust said.
"This is a rare opportunity to own a major and well-located campus and bring to it all of the amenities most sought by today's tenants," Coretrust Managing Principal John Sischo said.
For reprint and licensing requests for this article, CLICK HERE.