Health Care Leadership Forum & Awards 2018: PAUL GOMEZ
Custom Content by the Los Angeles Business Journal
Wednesday, May 23, 2018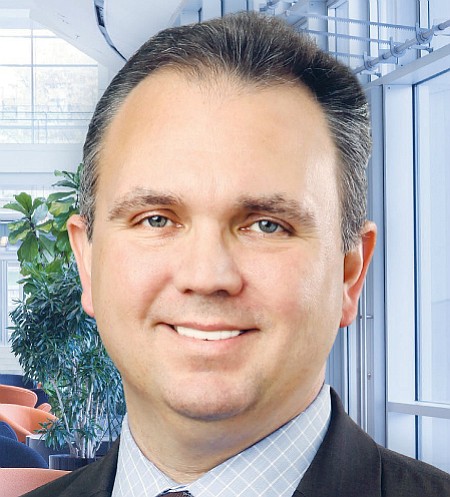 Paul A. Gomez is a principal in the Los Angeles office of Polsinelli, an AmLaw 100 law firm with over 800 attorneys in 20 offices. He is a highly respected health care transactional attorney who is a nationally recognized trusted advisor to many of California's and the nation's largest hospitals and health care systems including many in the Los Angeles area.
Gomez counsels, guides, and advises hospitals, non-profit and for-profit health systems, license-exempt medical foundation clinics, hospice and home health providers, ambulatory surgery centers, dialysis centers, behavioral health facilities and other providers on the complexities of health care mergers and acquisitions, walking them through each step of these deals which often involve middle market assets in the range of $10 million to $500,000 million, multiple locations, hundreds or thousands of medical professionals and thousands of employees.
Relying on his deep understanding of the health care industry and the dense thicket of laws and rules that regulate it, Gomez focuses his practice on complex hospital/physician integration models, physician practice acquisitions, direct-to-employer ACOs (direct contracting models between employers and health systems for a comprehensive range of health care), private equity investments and Management Service Organization (MSO) arrangements in health care, formation and expansion of license exempt medical foundation clinics, formation of provider and narrow networks, post-acute and home care transactions, and acquisitions of, and investments in, health care provider joint ventures of many kinds.
Gomez taps into his depth of knowledge in both health care and business when handlingcomplex transactions, enabling him to counsel and guide his clients every step of the way – developing a roadmap to a successful deal closing, identifying key terms, overseeing due diligence, identifying and addressing assets and liabilities, documenting clinical integration and alignment, assessing regulatory compliance and helping to allocate and guard against risk, creating provisions for health care data security, and coordinating necessary government approvals for the health care operations once the deal is complete.
For reprint and licensing requests for this article, CLICK HERE.