NBA All-Star Game Gives AEG Sponsorship Boost
$95M worth to start year spread over Staples, L.A. Live, StubHub
Friday, May 18, 2018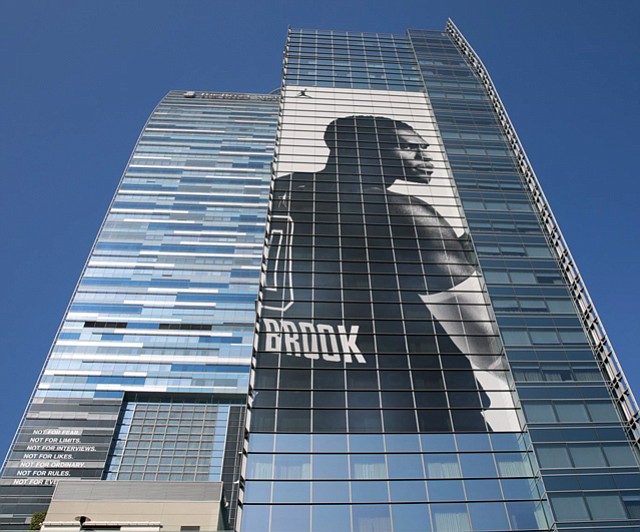 "We're excited to announce our multi-year partnership with Jim Beam and welcome them as the Official Bourbon of the Los Angeles Dodgers," Michael Wandell, senior vice president of corporate partnerships for the team, said in a statement. "Jim Beam is already a hit with our fans at Dodger Stadium, who are adding the new bourbon cocktails and a stop at the Jim Beam Bourbon Bar to their game-day lineup."
Dodger Stadium has added the Jim Beam Bourbon Bar behind its right-field pavilion. There will be Jim Beam signage behind home plate and beneath the outfield scoreboard. The team also has agreed to place numerous vending machines for Jim Beam cocktails around the stadium.
Jim Beam also put the Dodgers brand on a special batch of Jim Beam Kentucky Straight Bourbon bottles at select retailers in Los Angeles this summer.
CAA's Big Draft Day
Century City-based Creative Artists Agency led the field with 25 represented players taken in the 2018 National Football League, which ran from April 26-April 28.
CAA came away representing about 10 percent of the total draft class.
New York-based SportStars Inc. was second, with 15 clients take by pro teams.
CCA set a company record with 11 clients selected in the first round. Its highest draftee is former USC standout quarterback, Sam Darnold, selected third overall by the New York Jets. Darnold is represented by agents R.J. Gonser, Jim Dent and Jimmy Sexton.
Sexton represents an agency high of 16 clients of the 25 players drafted.
CCA's Todd France led the firm with six players drafted in the first round.
Staff reporter Joshua Niv can be reached at jniv@labusinessjournal.com or (323) 556-8336.
Prev Next
For reprint and licensing requests for this article, CLICK HERE.