6. Eli Broad
2018 Wealthiest Angelenos
Friday, May 18, 2018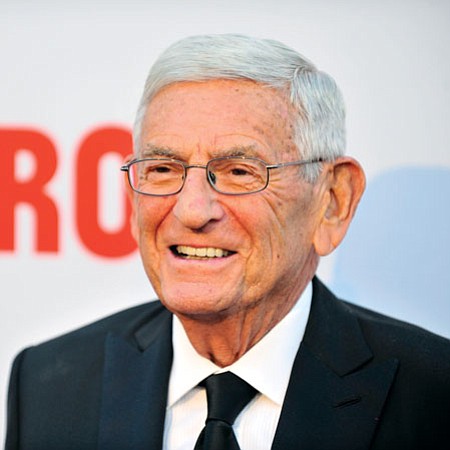 THE MONEY
Broad built his fortune by co-founding KB Home, the sixth-largest U.S. homebuilder, and insurer SunAmerica, which AIG acquired in 1998 for $18 billion. Broad's diversified holdings — including $3.2 billion in art along with real estate, annuities, etc. — likely saw gains on the generally strong market for most asset classes over the past year. The decline in overall net worth is very much part of the plan as he and wife, Edythe, continue to donate parts of their fortune to various causes such as education, gun safety and stem cell research, with new gifts and installments of planned giving ongoing.
THE BUZZ
Broad retired from public life last year and has pledged to donate 75 percent of his fortune during his lifetime. He has become one of the city's most noted philanthropists and civic leaders. The Broad attracted more than 820,000 visitors during its inaugural year, exceeding expectations. Among various gifts so far in 2018, the couple pledged $5 million to endow a professorial chair at Caltech. Broad also pledged $1 million to Everytown for Gun Safety, a gun control advocacy group. The move out of the public spotlight included giving up his post as chairman of the Broad Foundation, now run by Gerun Riley, a 14-year veteran of the organization who started as office manager and went on to serve as chief of staff and vice president before getting the president's post in 2016. Last year, the Broad Foundation supported AB 1217, a bill that would have created a state-authorized, independently managed science, technology, engineering and math (STEM) school for low-income minority middle and high school students in downtown Los Angeles. The bill ultimately died after strong opposition from teachers' unions, one of which called the proposal "a secretive, last-minute bill to create a publicly funded, but privately operated STEM school, bypassing the local School Board, parents and educators."
NET WORTH
$7 billion
-9%
Last year: $7.7 billion (recalculated)
AGE: 84
RESIDENCE: Los Angeles
SOURCE OF WEALTH: Homebuilding, insurance
For reprint and licensing requests for this article, CLICK HERE.