L.A. Kings Teams With BlueEco to Reduce Carbon Footprint, Operating Costs
Thursday, May 17, 2018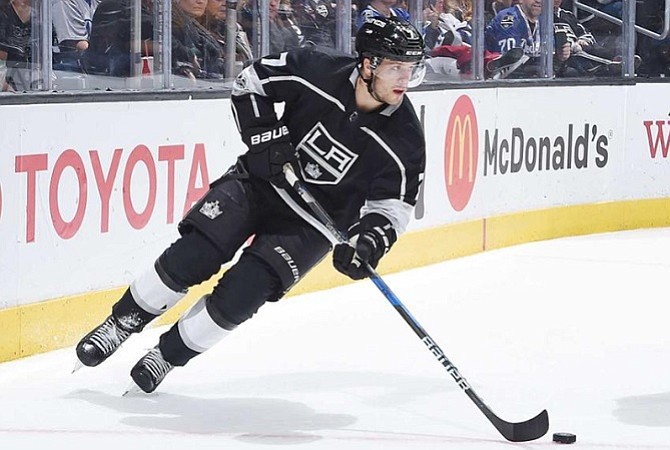 AEG has brokered a deal between its National Hockey League team, the Los Angeles Kings, and BluEco Technology Group to reduce the operating costs and carbon footprint at the Kings arena and other community ice rinks throughout the city.
BluEco Liquid Crystalline Turbex is an environmental system that helps produce cleaner water and indoor air. The proprietary processor technology is described as a molecular level environmental air-flow management system, which "produces the highest quality of water while at the same time efficiently managing the interior air-flow, cleansing the air from particulates, and allowing for significant energy savings." BlueEco says ice made with its technology has "fewer impurities and a clearer, harder, more-dense surface" and "the technology eliminates an arena's reliance on the municipal water systems to create and maintain its ice sheet."
Also, the LCT system will provide a reduction in energy costs for ice rink operations.

"Our partnership with BluEco positions us on the forefront of an innovative technology that we plan to bring to arenas around North America and globally," said AEG Sports Chief Operating Officer, Kelly Cheeseman, in a statement. "By strategically and efficiently managing indoor air-flow, we no longer need to run air-conditioning at low temperatures to maintain quality ice, thereby delivering fans a better arena experience. Additionally, the BluEco LCT system is not only cheaper to run but makes our existing HVAC system more efficient and less energy consuming."
The Kings ran a pilot program using the BluEco's LCT system during this past 2017-2018 season at Staples Center. The team estimates it saved hundreds of thousands of gallons of water over the entire season, and "lowered the carbon footprint of one of the busiest and well-known arenas in the world," according to a statement.
"Through our partnership with BluEco, we have introduced an innovative technology that addresses the two most critical issues facing hockey franchises and venue owners: The quantity of water needed to create ice sheets and the quality of the ice that forms. We are excited to launch this new system in conjunction with the NHL which shares our vision and commitment to sustainability" said Dan Beckerman, president and chief executive officer of AEG, in a statement.
This partnership intends to further the National Hockey League Greener Rinks Initiative in Los Angeles. The NHL estimates there are nearly 4,800 indoor ice rinks in North America with an average age more than 30 years. Greener Rinks Initiative seeks to encourage the use of freshwater for ice sheets and limit hockey's environmental impact. Through this partnership AEG and the Kings plan to install BluEco technology at local rinks and improve the quality of hockey in Los Angeles.
Staff Reporter Josh Niv can be reached at jniv@labusinessjournal.com or 323-556-8336.
For reprint and licensing requests for this article, CLICK HERE.