State Pot Revenues Lag Way Behind Projections
Black market, licensing holdups blamed
Friday, May 11, 2018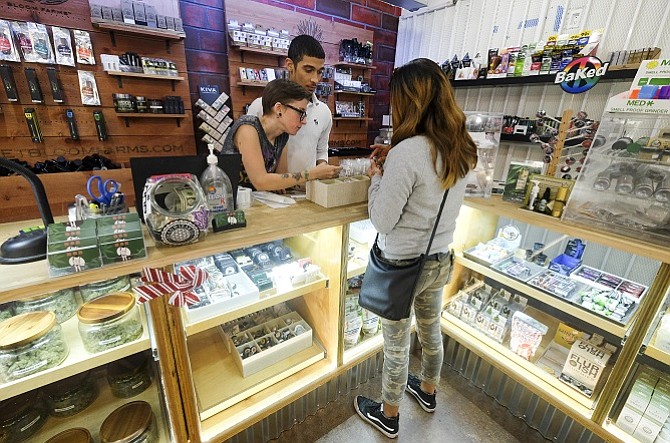 California took in $61 million in revenues during the first quarter from the legalized marijuana industry, far below projections, state officials reported May 11.
According to a press release from the California Department of Tax and Fee Administration that coincided with the release of Gov. Jerry Brown's revised budget, the statewide excise tax on cannabis generated $32 million in revenue for the first quarter of calendar year 2018, putting it on a pace to generate only about one-third the projected six-month excise tax revenue of $175 million.
Rounding out the state's $61 million in total pot revenue for the first quarter, cultivation tax generated an additional $1.6 million and sales tax generated $27.3 million. A department spokesman said Los Angeles County's share of the sales tax revenue generation was about $7.4 million, which was a proportion roughly in line with the county's share of the state population.
In November 2016, California voters approved Proposition 64, legalizing the growth, distribution and sale of marijuana in the state. Beginning on Jan. 1, two new cannabis taxes went into effect: a cultivation tax on harvested cannabis that enters the commercial market and a 15 percent excise tax on the purchase of cannabis and cannabis products. In addition, cannabis and cannabis products are subject to state and local sales tax at the time of retail sale.
But both the state and local jurisdictions have been slow to license cannabis operations, leaving few options for consumers to legally purchase marijuana in many parts of the state. As a result, many consumers have continued to buy marijuana on the black market.
In addition, all of the various taxes and fees that the state and local jurisdictions have placed on marijuana make legally sold cannabis far more expensive than cannabis sold on the black market. That has prompted some lawmakers to introduce legislation to reduce the excise tax and some other fees.
In an attempt to crack down on the black market, Brown on May 11 also announced his revised budget allocates $14 million for more state investigators in major markets, including Los Angeles. The investigators will "target illegal cannabis activity with an emphasis on complex, large-scale financial and tax evasion investigations," Brown's office said in a statement.
Economy, education, energy and transportation reporter Howard Fine can be reached at hfine@labusinessjournal.com. Follow him on Twitter @howardafine.
For reprint and licensing requests for this article, CLICK HERE.