Staples Goes Dark
Unusual emptiness as Lakers, Clippers miss playoffs, Kings exit early
Friday, May 11, 2018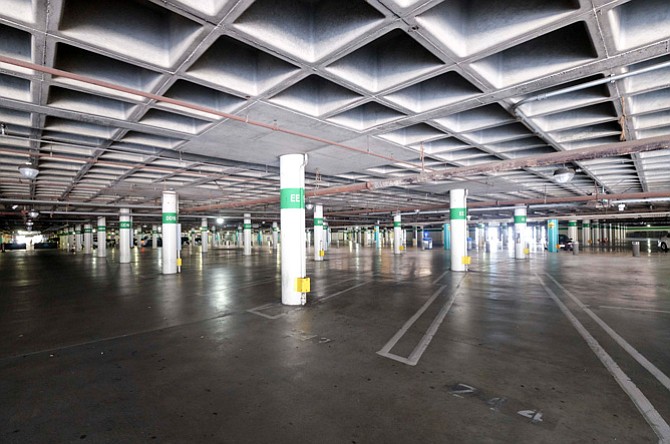 The world's most profitable sports stadium will be less profitable this spring.
Downtown's Staples Center is home to the National Basketball Association's Los Angeles Lakers and Los Angeles Clippers, and the National Hockey League's Los Angeles Kings, and each team started its vacation early.
The Kings were swept out of the first round of the NHL playoffs, while the Lakers and Clippers missed the NBA playoffs entirely – the first time both Los Angeles basketball teams missed the postseason since 2005.
The result is that the AEG Worldwide-owned Staples Center is dark between the King's April 17 loss to the Las Vegas Golden Knights, and May 27, when the Women's National Basketball Association's Los Angeles Sparks tip off against the Phoenix Mercury.
AEG will probably not be crying to the poor house, noted Courtney Brunious, a USC business professor, as the Los Angeles headquartered company has venues, and runs live events, across the globe.
A Lakers game generates about $2 million in revenue, according to 2014 data, and Clippers and Kings games each tally around $1.5 million in revenue. The lack of playoff money means millions less in revenue for the multi-billion dollar company, though AEG declined to specify how much of a hit it was exactly.
"When budgeting and forecasting since the arena opened in 1999, it is always taken into consideration and budgeted accordingly that there is a possibility our teams may not make the playoffs," said Cara Vanderhook, an AEG spokeswoman.
Still, the utter lack of events at a downtown commercial hub contrasts sharply to Staples' busier days when it might hold a Clippers game in the afternoon and Kings game at night.
"There is a lot of competition in Southern California among event spaces," Brunious said, and that makes it hard for Staples to poach, for example, an arena-filling rock band from a nearby venue on short notice.
The economic losers of a barren Staples Center are LA Live bars and restaurants, and other businesses who feed off Staples attendees, said Roger Noll, a Stanford University economist.
"The main effect is a reallocation of consumer spending to somewhere else in the city," Noll said.
Another group hurt by the lack of playoff runs is Staples' seasonal workers, though Vanderhook downplayed the downtime.
"Many of our team members use this time as a welcome break as they will work anywhere from 25 to 40-plus hours a week from September to April," she said.
She added workers also pick up hours at the nearby, AEG-owned Microsoft Theater.
For reprint and licensing requests for this article, CLICK HERE.
Stories You May Also Be Interested In