L.A. Plastic Surgeons Get Top Marks
Northwestern Med School checks online reviews to make determination
Friday, May 11, 2018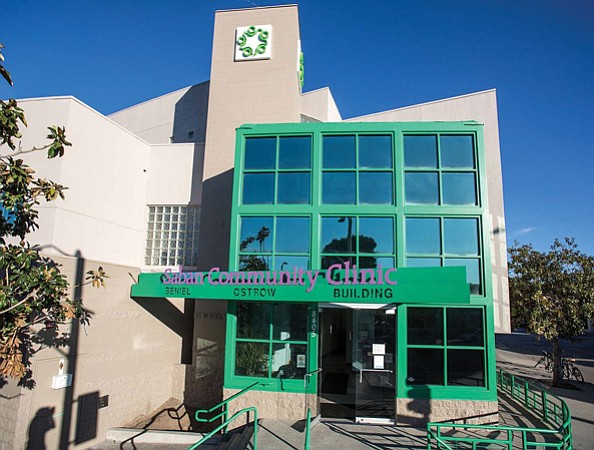 Los Angeles likes the work of its plastic surgeons.
That was the conclusion of a recent study by Northwestern University, which found that Los Angeles plastic surgeons notched an 88.3 percent positive rate on reviews on Google and Yelp.
The study also examined reviews on RealSelf.com, which bills itself as "as a destination for people to learn about cosmetic procedures, share their experiences, and connect with top providers," and last month raised $40 million. The national rate of positive reviews nationally lagged L.A.'s mark, at 87.5 percent across the nation, researchers said.
The study included more than 1,000 reviews related to breast augmentation in Los Angeles and five other cities – New York, Philadelphia, Miami, Chicago and Houston.
The study was published April 26 in Plastic and Reconstructive Surgery Journal.
The quality of plastic surgery wasn't the only factor in how patients judged their physicians, said study author Dr. John Kim, a professor of plastic surgery at the Northwestern University Feinberg School of Medicine in Chicago.
Good communication with surgeon and staff – or bedside manner – also counted. Only half of the negative reviews cited disappointing work. The rest, written by many who didn't have surgery, reported "rudeness" or "curtness" by their doctor, and the brief time of the consultation.
"In the rapidly changing marketplace of plastic surgery, online reviews are rapidly becoming the new 'word of mouth,' with significant potential to influence patient referrals," according to the study by Kim and his colleagues.
Awards Season
This spring ushered in some major accolades to medical deans, doctors and chief executives in Los Angeles.
Dr. Mark Schuster, the founding dean and chief executive of Kaiser Permanente School of Medicine, received two awards for excellence in pediatrics. The awards – one for his broad contribution to the field, the other to his impact on child health – were given early this month by the annual Pediatric Academic Societies in Toronto.
The Kaiser Permanente medical school, now under construction in Pasadena, is expected to open in the fall of 2019, with a full enrollment of 192 students by 2022.
Dr. Grant Stevens, founder and medical director of Marina Plastic Surgery in Marina del Ray, was elected to lead the American Society for Aesthetic Plastic Surgery, comprised of more than 2,600 plastic surgeons.
Stevens has served on the society's board since 2011. He will direct efforts to recruit young members, including women plastic surgeons, to the organization in his new post.
CEO Monthly selected David Allerby, co-founder and chief executive of 24Hr HomeCare, for its 2018 CEO of the Year last month, citing his drive and the company's innovation and growth in the home care industry.
The El Segundo-based non-medical home care services company, founded in 2008, has expanded to 16 locations in California, Arizona and Texas, with more than 3,000 employees. The Business Journal ranked 24Hr HomeCare among the region's fastest growing private companies in November.
Meanwhile, Children's Hospital Los Angeles has named Omkar Kulkarni as its first chief innovation officer.
Kulkarni, who had previously served as executive director of Cedars-Sinai's accelerator program, where he evaluated more than 3,000 health care startups.
He will work to foster clinical and research innovation in his new role at CHLA in East Hollywood. That will include efforts in conjunction with the Consortium for Technology and Innovation in Pediatrics, founded by Children's Hospital and USC, to speed the development and commercialization of medical devices and technology to help children.
Clinical Care
The Saban Community Clinic – Beverly Health Center has opened a federally qualified infectious diseases clinic in Beverly Grove to combat an increasing number outbreaks of hepatitis and HIV viruses.
Its new Infectious Diseases Specialty Care Clinic at 8405 Beverly Blvd. officially opened last week and includes two new infectious disease physicians, Dr. Armen Arshakyan and Dr. Christopher Brychel.
Administrators at the 51-year-old facility once known as the Los Angeles Free Clinic say the new clinic-within-a-clinic is open to all, regardless of sexual orientation.
The Saban Community Clinic, which operates clinics in Beverly Grove, Hollywood and West Hollywood, supports more than 114,000 visits each year by low-income or uninsured patients.
It was renamed Saban a decade ago after a $10 million endowment from Cheryl and Haim Saban, who clocked in at No. 14 on the Business Journal's 2017 list of Wealthiest Angelenos with an estimated net worth of $4.29 billion.
The clinics, which provide medical, dental and behavioral health services, are training sites for Cedars-Sinai Medical Center and Kaiser Permanente residency programs, as well as UCLA's David Geffen School of Medicine for first-year students.
Staff reporter Dana Bartholomew can be reached at dbartholomew@labusinessjournal.com or (323) 556-8333
For reprint and licensing requests for this article, CLICK HERE.