Karshes Lead $44 Million Donation to UVA Law School
Friday, May 11, 2018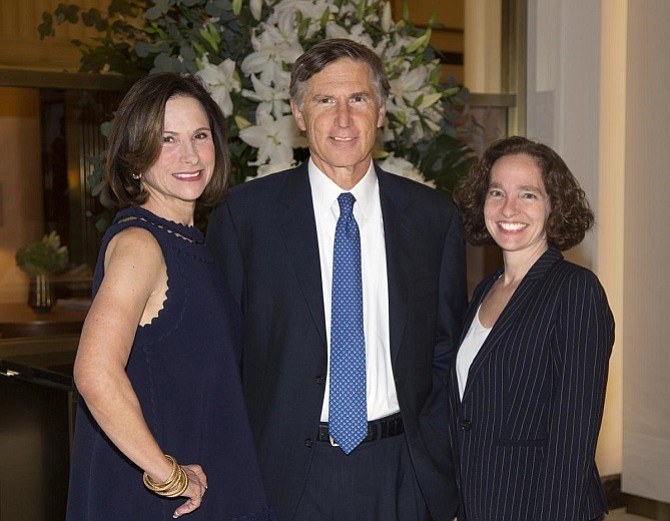 Oaktree Capital Management's Bruce Karsh and his wife Martha have announced plans to donate $25 million towards a $44 million total gift to the University of Virginia Law School, where the couple first met as law students.
The donation, which was announced at a university dinner on May 10, is the largest in the law school's history and will be made in stages through 2022. The Karshes themselves have promised to give $25 million; another $18.9 million has been promised in matching funds from the university's board of visitors, which will be given in the Karshes' name.
The money will be used to establish the Karsh Center for Law and Democracy with interdisciplinary programming, to fund professor posts in conjunction with the center and to further fund an existing scholarship program, according to a press release from the law school.
The University of Virginia Law School is the nation's second-oldest continuously operating law school. Thomas Jefferson founded UVA in 1819, and law was an original department of the university.
Karsh, who is co-founder, co-chairman and chief investment officer at Oaktree, ranks No. 38 on the LABJ Wealthiest Angelenos list with a net worth of $1.9 billion. He graduated from the law school in 1980; Martha Karsh graduated in 1981. The couple have previously donated to the law school; this gift pushes their cumulative total past the $50 million mark. Overall, the Karshes have given more than $250 million to educational institutions.
Economy, education, energy and transportation reporter Howard Fine can be reached at hfine@labusinessjournal.com. Follow him on Twitter @howardafine.
For reprint and licensing requests for this article, CLICK HERE.