L.A. Region's $431B in Trade Worth Celebrating
Organizations to host trade-related events throughout month
Friday, May 4, 2018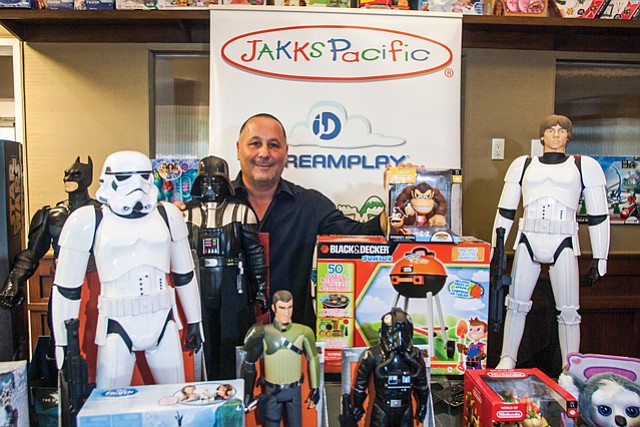 The nation celebrates World Trade Week for one week during May, but the city of Los Angeles honors the industry all month.
L.A has long run ahead of traditions on cross-border commerce – it became the first municipality to designate a week for an official celebration of trade in 1926.
This May will see numerous local organizations host panels, workshops and trainings on trade-related topics ranging from emerging technologies, cybersecurity, customs, investment, cargo, e-commerce and more.
The festivities were set to officially kick off on Friday, May 4 with a breakfast hosted by the Los Angeles Area Chamber of Commerce, the core organizer of the event.
"We're expecting more than a thousand people, including representatives and consulates from than 30 countries," said Carlos Valderrama, president for the Center of Global Trade and Foreign Investment at the chamber.
L.A. also happens to be the No.1 customs district in the country in terms of the value of two-way trade value, which counts both imports and exports, Valderrama said. The L.A. region was responsible for $431 billion in trade in 2017, figures boosted by the Port of Los Angeles, the Port of Long Beach and Los Angeles International airport.
"This is part of why we celebrate World Trade Week," Valderrama said. "We want people to understand the importance of the region. Forty percent of all goods headed to the rest of the country come through LA."
Valderrama said that trade has also made L.A. the logistics capital of the nation. "We have a vast industry built around the ports including trucking, warehousing and distribution," he added.
The L.A. chamber conceived the idea of World Trade Week specifically for the industry in Southern California, according to Long Beach-based Foreign Trade Association.
President Franklin Delano Roosevelt officially proclaimed World Trade Week as a national observance in 1935, nine years after L.A. provided local recognition.
Q1 Performance
Santa Monica-based toymaker Jakks Pacific Inc. reported first-quarter earnings on April 26, noting net sales of $93 million were down 1.6 percent compared to $94.5 million the same period a year ago.
The company posted a net loss of $36.2 million, nearly double its $18.3 million in red ink in the first quarter of 2017.
The company cited the bankruptcy of retailer Toys R Us as a key reason for plummeting net sales.
"Not surprisingly, our business was significantly affected by two impactful events from Toys R Us," Chief Executive Stephen Berman said in an earnings call with analysts. "Going into 2018, Toys 'R' Us bankruptcy filing last year had led us to expect store closures and therefore lower sales to Toys 'R' Us in 2018."
Prev Next
For reprint and licensing requests for this article, CLICK HERE.