Cedars Hosts VR Pain Management Conference
Doctors look to mitigate pain, reduce reliance on opiates with VR tools
Friday, March 30, 2018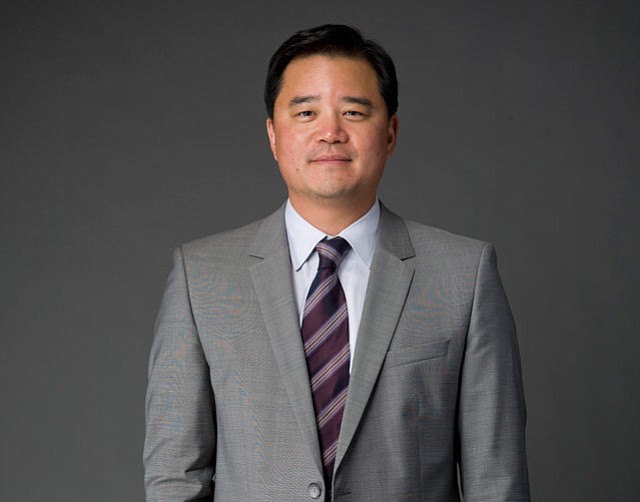 Cedars-Sinai Medical Center is helping lead the field in Los Angeles when it comes to using virtual reality to manage pain in hospital patients.
The Beverly Grove hospital drew VR experts from across the nation for a symposium last week on the emerging medical uses for the technology.
"At Cedars-Sinai, we are having tremendous results using VR to help patients reduce pain levels," said Dr. Brennan Spiegel, a gastroenterologist and director of Health Service Research, author of a recent VR study, in a statement. "In fact, our study shows a 24 percent drop in pain levels for patients using VR."
The two-day conference on March 28-29, led by Spiegel and his VR researchers, drew some prominent names in the emerging field of therapeutic VR to discuss its uses, challenges and medical future.
They included Skip Rizzo, director of medical VR at USC; Kim Bullock, director of Stanford University's VR Clinic; Dr. Daniel Kraft, chair of medicine for Singularity University; and David Rhew, chief medical officer at Samsung Electronics America.
The confab focused on the goggle headsets – now used in entertainment, teaching and health care – that can transport users into a vastly different world.
Cedars-Sinai, one of its earliest adopters of VR technology for medical uses, published a study last May that showed how the 3-D goggles can cut pain in patients suffering from joint injuries to cancer. The research showed it took as little as 15 minutes of what the study dubbed "immersive distraction" – such VR rides in a helicopter over scenic Iceland or an oceanic swim among a pod of whales – for results to be seen.
The technology may be useful to treat chronic pain, which afflicts more than 25 million patients in the U.S.
Chronic pain conditions are often treated with opioids, which have been fingered as a major cause in the opioid epidemic sweeping the nation.
Travelers Cos. Inc. this month announced a collaboration with Cedars-Sinai, Samsung Electronics America, Bayer and AppliedVR Inc. of Century City to test a VR pain-reduction kit for acute orthopedic injuries in a 16-month clinical trial.
"The opioid crisis doesn't just cost money, it costs lives," Spiegel said. "We need to find ways to stem the tide without relying entirely on medicines."
Data on Dollars
Some statistical morsels from the health care and biotech market table:
San Francisco-based Doximity Inc. reported in December that Los Angeles physicians earned on average $350,000 a year in 2017, which trailed the national average of $356,000.

Prev Next
For reprint and licensing requests for this article, CLICK HERE.