LVMH Buys Rodeo Drive Retail Space for $110M
Seller makes $55 million profit on property after one day
Thursday, March 29, 2018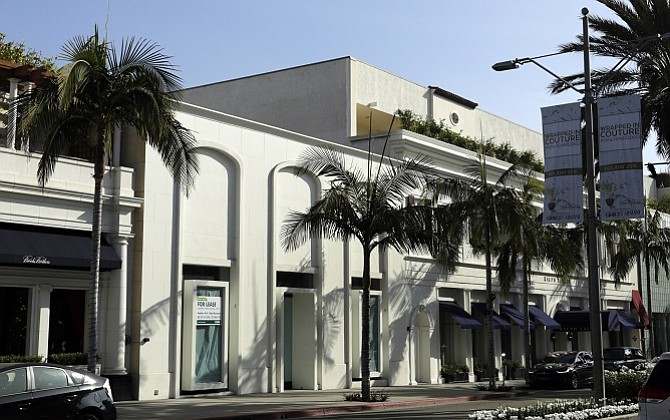 Talk about doubling your money.
LVMH Moet Hennessy Louis Vuitton Inc. purchased a two-story, 6,200-square-foot retail property at 456 N. Rodeo Drive in Beverly Hills for $110 million – or nearly $17,750 per square foot – from Palm Beach, Fla.-based private equity group Sterling Organization, which had acquired the property for $55 million one day earlier.
Sterling Organization bought the building from The Karl B. Schurz Trust on Monday, only to make a $55 million profit the next day for itself and its institutional investor partners in its Sterling Value Add Partners II fund, the group said in a statement.
The property is located in the Golden Triangle area, between Santa Monica Boulevard and Brighton Way.
The Sterling Organization – no connection to former Los Angeles Clippers owner Donald Sterling – obtained control of the property via a highly structured, off-market deal first made public through the recording of a long-term ground lease with rights to purchase in October 2017.
The lease was the result of three months of negotiations between Jonathan Mendis, Sterling's senior vice president of investments for the western United States, Brian D. Kosoy, Sterling's president and chief executive officer, and the trustee for Schurz Trust.
An intermediary approached LVMH to lease space at the property, but the Paris-based company chose to buy it on an off-market basis, according to Sterling Organization.
"Credit for this transaction goes to Jon Mendis," Kosoy said in a statement. "His deep network of relationships and reputation in the industry helped us execute and achieve the results on this deal for our investor partners."
Jay Luchs of Newmark Knight Frank was the broker who introduced the parties.
Though the price – and whiplash-inducing sales timing – is noteworthy, there have been bigger sales on this street. In 2016, Bijan's yellow store on Rodeo Drive sold to LVMH for $122 million or $19,405 per square foot.
Real estate reporter Ciaran McEvoy can be reached at cmcevoy@labusinessjournal.com or (323) 556-8337.
For reprint and licensing requests for this article, CLICK HERE.