Festival Fashion Fever
Multi-day music gatherings are boost for fashion retailers
Friday, March 23, 2018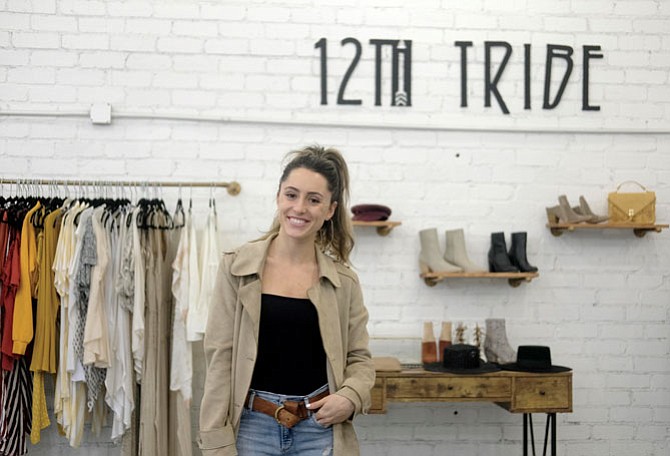 Demi Marchese didn't intend to sell clothes for music festivals when she started her online retail store 12th Tribe three years ago.
But her primary customer base of women in their 20s has a penchant for the summer music festivals circuit, and that led to what she bills as free "festival styling" at the company's warehouse on South La Brea Avenue, near Exposition Boulevard.
Customers can book online appointments and share their budgets, which typically range from $250 to $2,000, and Marchese will put together several outfits to be worn over three days. All items are under $100.
"Not one girl has left without buying three looks," she said.
This is her first festival season in the new 3,000-square-foot warehouse; she previously fitted clients in her apartment.
12th Tribe is one of the many local apparel retailers increasing their focus on music festival fashion – and seeing an increase in the amounts that concertgoers are willing to spend.
Coachella, which takes place next month, is the granddaddy of the music festival circuit, with its three-day passes already sold out at $500 a pop.
Marchese said her clients also purchase clothes to attend Stagecoach in Indio and Governors Ball in New York.
Marchese said she came out of college tapped into social media, which she credits in part for fueling the rise of fashion wear.
Customers can buy clothes, shoes and accessories through the company website, but it is closely tied to its social media presence and linked to 12th Tribe's Instagram page, which features influencers modeling different outfits. Customers browsing social media can click on links tagged in the photos, which take them to the website where a purchase can be made.
Business boost
Santa Monica-based clothing retailer Planet Blue, which has 14 stores across the country, also sees a spike in purchases during festival season, according to Lauren Myers, vice president of retail.
The company's website has a "Festival Fever" tab through which customers can buy featured looks.
In addition to Coachella, its customers also attend Art Basel in Miami; Austin City Limits and South by Southwest – both in Austin, Texas; Outside Lands in San Francisco; and Lalapalooza, which tours through multiple U.S. locations.
"Which festivals don't people buy our clothes for?" Myers said in an email.
These smaller retailers are finding success in part by capitalizing on festival wear, which is a counterpoint to larger retailers struggling as customers shift to ecommerce.
Planet Blue's festival clothes, which tend to be casual and colorful and generally sell for less than $200, also have a natural overlap with the brand's year-round bohemian and effortless aesthetic, said Myers.
"So many of the festivals that people talk about are in our backyard,
so naturally we are part of the conversation, but for 22 years Planet Blue has always reflected the California lifestyle that Coachella has brought to national attention," she said.
For reprint and licensing requests for this article, CLICK HERE.