Independent Physicians Look for Business Support
Medical Association confab offers help on challenges of running own practices
Friday, March 16, 2018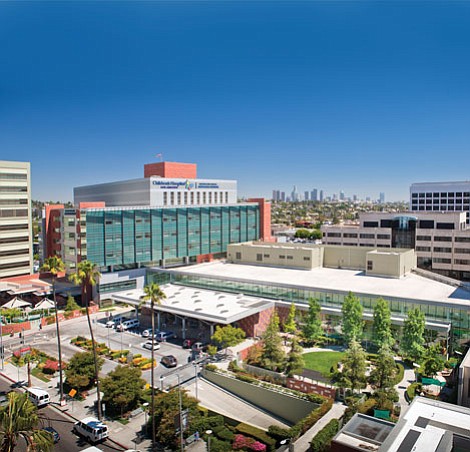 Doctors who go into private practice have a lot more than concerns for their patients to consider on a daily basis.
They also must handle the everyday responsibilities of running a business – something the Los Angeles County Medical Association addressed at its second annual Saving Private Practice Consortium, which earlier this month drew nearly 200 doctors and health care experts to the L.A. Hotel Downtown.
The conference aims to help doctors develop business acumen – and apply a salve to such pains as medical reimbursements, collections, billing and marketing. Attendees also delved into issues such as healthcare information technology, employment law, malpractice coverage, real estate and business insurance.
There are more than 31,000 physicians in L.A. County, according to the medical association, and about half own their own practice.
"On a high level, they felt supported," said Gustavo Friederichsen, chief executive of the 146-year-old advocacy group based downtown. "That there is an organization that supports their practice, and their passion for caring for patients. They heard from experts, and got real-time support, for free."
Paul Merrild, senior vice president of sales for Athenahealth Inc., who is based in Chicago, spoke about ways technology can help struggling independent physicians, whose decisions impact the quality and future cost of health care. "Physicians in private practice need confidence," he told the group. "They need to believe that private practice can continue to thrive. They need to know that it is possible and when they do so, they can perform extraordinary well."
L.A. Biotech Pioneer Feted
One of the pillars of the Los Angeles biotechnology industry, Bruce Blomstrom, was proclaimed a Biotech Hero during a March 7 gala hosted by the Southern California Biomedical Council.
Blomstrom, who retired last year as chief executive of the Pasadena Bio Collaborative Incubator, announced he would step down from the SoCalBio board after 20 years of service for health reasons. The award presentation at The Athenaeum at Caltech drew dozens of guests from SoCalBio, the City of Pasadena, Pasadena Bio and its spin-off companies.
"He singlehandedly put Pasadena on the map as a nursery of emerging biotech and medtech companies," said Ahmed Enany, chief executive of the SoCal Bio advocacy group. "He dedicated his time and effort to building the incubator without any anticipation of financial compensation. This was a labor of love and for that he should be recognized as an evangelist and hero."
Blomstrom was credited for promoting Pasadena and Los Angeles as bioscience hubs.
At the Pasadena collaborative – where he'll maintain a title of president emeritus – the first biotech wet lab incubator in Los Angeles County went from zilch to hosting more than 40 start-up companies. Blomstrom served as both mentor and investor for many.
The Massachusetts Institute of Technology graduate and former executive of Abbott Laboratories, Fresenius Medical Care, Sunrise Medical, UniHealth and Alpha Therapeutic Corp. received no pay in his role as head of the collaborative.
Blomstrom's membership in Pasadena Angels Inc. also helped draw additional investors to support such biotech firms as Infinite Biomedical Technologies, Ikona Inc., Nanostream Inc. and Chemokine Therapeutics Corp., Enany said. Another successful start-up, Prolacta Bioscience Inc. of City of Industry, develops human milk-based products for babies born prematurely or critically ill infants in intensive care.
A certificate of recognition was presented to him by SoCalBio Chairman Dr. Robert Greenberg, founder and chairman for Second Sight Medical Products Inc. of Sylmar.
Children's Hospital Taps Donors
This month, Children's Hospital Los Angeles launched what may be its largest fundraiser, with most of the money coming in from businesses large and small.
The Make March Matter campaign, which runs through the end of the month, raised nearly $2 million last year for critical care needs for kids, from cancer treatment to open heart surgery, hospital officials said. Most of the donations came from local businesses.
The funds are being raised through participating businesses or donations made at MakeMarchMatter.org. This year's participants range from 7-Eleven to IHOP, Gelson's and the Los Angeles Kings.
"Whether it's buying a cup of coffee at a local coffee shop to dining with family and friends at a neighborhood eatery or shopping at a favorite local boutique, there are so many ways – big and small – that people can make a difference," said Paul Viviano, chief executive of Children's Hospital, in a statement.
Corporations across Southern California have been pitching in, with each business choosing a unique way to give. Some have chosen to sell specific items with proceeds going to CHLA. Others devote a portion of overall sales for the month. Still others have mounted their own fundraising campaigns.
Rosemead-based Panda Restaurant Group, owner of Panda Express, raised more than $380,000 last year.
"We are committed to be the campaign's top fundraiser again in 2018," Peggy Cherng, its co-founder and co-chief executive, said in a statement.
Staff reporter Dana Bartholomew can be reached at dbartholomew@labusinessjournal.com or (323) 556-8333
For reprint and licensing requests for this article, CLICK HERE.