Los Angeles and Long Beach Ports Set New February Cargo Records
Tuesday, March 13, 2018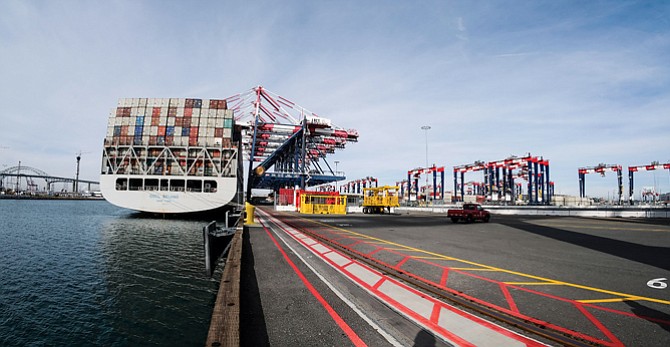 The local twin port complexes set new records for cargo movement in the month of February, both ports announced on March 13.
In February, the Port of Long Beach moved 661,790 20-foot-equivalent units (TEUs) – up 32.8 percent compared to last February. Imports rose 37 percent last month to 342,247 TEUs and exports totaled 130,916 TEUs – up 9.3 percent over the same time period last year.
Port officials attributed the growth to shipping alliances which share space on vessels to cut costs and an "increasingly interconnected global economy." However, the port is expecting a slowdown in cargo movement in March.
"We expect a lull in March as East Asian nations celebrate the Lunar New Year holiday, and then a rebound in April," said Port of Long Beach Executive Director Mario Cordero in a statement.
Slowdown could also come as a result of tariffs imposed by President Trump on imported steel and aluminum effective later this month. Electronics and auto parts are the top containerized imports for the port as well as its neighbor, the Port of Los Angeles.
Port of Los Angeles also saw its busiest February in its 111-year history, processing 725,059 TEUs. Imports increased 28.1 percent to 383,089 TEUs and exports increased 1.4 percent to 157,591 TEUs compared to the same time period last year, port officials said.
Manufacturing and trade reporter Shwanika Narayan can be reached at snarayan@labusinessjournal.com or 323-556-8351. Follow her on Twitter @shwanika
For reprint and licensing requests for this article, CLICK HERE.