Kor-Am Bank Files for IPO
Friday, March 9, 2018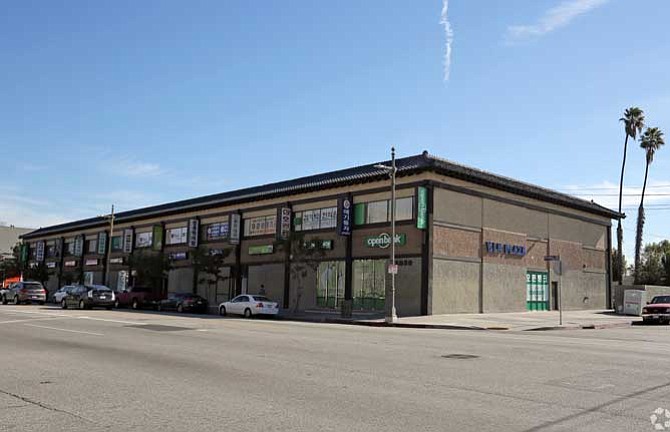 Downtown-based Open Bank has filed for an initial public offering that would take the institution, which primarily serves the Korean-American community, from over-the-counter to a listing on Nasdaq.
The initial prospectus Open Bank parent OP Bancorp filed with the U.S. Securities and Exchange Commission on March 5 didn't peg a price or the number of shares it plans to offer.
Representatives of the bank had not responded to requests for comment as of press time.
The bank, with about $900 million in assets and $9.2 million in profit last year, currently has about 13.2 million shares outstanding. The SEC filing lists $91.4 million in shareholder equity at the end of last year. Its lightly traded shares were trading at around $10.75 over the counter late last week, giving the company a market capitalization of around $140 million.
Open Bank is ranked No. 24 on the Business Journal's most recent list of banks based in Los Angeles County, by assets, and the fifth-largest in the Korean-American segment of the local market. The bank offers commercial banking to "small and medium-sized businesses, their owners and retail customers with a focus on the Korean-American community," according to the company's prospectus.
It has seven full-service branches spread over Los Angeles and Orange counties, and loan production offices in Atlanta, Dallas and Seattle. A full-service branch is expected to open in Santa Clara in the first quarter of 2018.
Insiders hold nearly a quarter of the company's outstanding shares. Walnut Creek-based JCSD Capital is the largest institutional holder, with nearly 400,000 shares and a 3 percent stake.
Open Bank Chief Executive Min Kim is a veteran of the local Korean-American banking segment. She served as chief executive of Nara Bank – now part of Bank of Hope, the largest Korean-American bank in L.A. with nearly $14 billion in assets – before joining Open Bank in 2010.
Open Bank's prospectus noted that it hasn't paid any dividends to shareholders since its founding in 2005 as First Standard Bank. The prospectus noted that there is "no present intention to commence the payment of dividends in the future."
The prospectus also noted that the IPO will come under terms of the Jumpstart Our Business Startups Act of 2012, or the JOBS Act, which applies to enterprises with less than $1.07 billion in annual revenue and reduces reporting requirements for "emerging growth companies."
Open Bank's filing also left broad latitude on use of the proceeds from an IPO, with an emphasis on investments in "organic growth in our banking markets" and "general corporate purposes."
There have been a number of acquisitions among locally based banks in recent months.
Open Bank's prospectus said the bank does "not have any immediate plans, arrangements or understanding relating to any acquisitions, nor are we engaged in negotiations with any potential acquisition targets."
It also noted, however, that "the ability to issue publicly-traded stock as consideration may enable us to opportunistically approach potential transactions" (see related item, Page 3 Column).
For reprint and licensing requests for this article, CLICK HERE.