Deals & Dealmakers: New I/D for Fifth Wall
Pritzkers team up with Venice venture firm for $15M Series A
Friday, March 9, 2018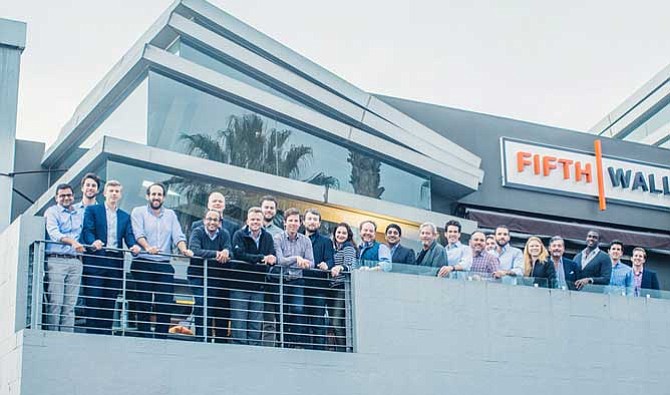 Another week and another funding announcement from Venice-based real estate tech fund Fifth Wall Ventures.
The firm partnered with the venture capital arm of West Los Angeles-based Pritzker Group – the eponymous investment firm for billionaire brothers Tony and J.B. Pritzker – to lead a $15 million Series B round into furniture retailer Interior Define, the parties announced March 8.
Interior Define makes made-to-order furniture. It started as an online retailer, and now has four physical locations: Chicago, New York, Austin, Texas and on La Brea Blvd. between Melrose and 3rd Street in L.A. The company plans to open two more locations in 2018 including one in San Francisco.
The $15 million capital infusion will be used by Interior Define, which doesn't disclose financials, to open new physical stores in addition to hiring and operational expenses, according to a statement from company founder and Chief Executive Rob Royer.
"In 2017 we tripled our revenue for the third year in a row, so this year we were looking for the right partners to help us build towards our mission to offer the most personalized and comfortable furniture shopping experience in the mid-market," he said. "The funding will help I/D fortify this mission and continue our growth as we explore new models for retail with the bridging of tech and physical space."
The deal is not quite the usual fare for Fifth Wall, which has a focus on real estate technology companies and partnerships with heavy hitters in that world, such as Santa Monica-based Macerich Co. and CBRE Group Inc. of downtown.
There have been investments in companies that offer streamlined home appraisals and property management services, but Fifth Wall also seems opportunistic, with other outside-the-box investments in companies such as ClassPass Inc., which offers discount gym memberships.
Fifth Wall co-founder and Managing Partner Brendan Wallace said in a statement that the Interior Define, or I/D, investment was an example of the firm looking for industry-changing technologies.

"There's no denying that the retail industry is changing – no industry is immune to the impact of technology, and the I/D team has developed a model to embrace it," he said. "By combining equity investment with access to the owners and operators of commercial real estate across the country, Fifth Wall is excited to partner with I/D to bring our real estate expertise and (limited partners) to the table to help their team develop an omnichannel strategy that includes growth through a brick-and-mortar approach."
Prev Next
For reprint and licensing requests for this article, CLICK HERE.