Science 37, Novartis to Conduct Virtual Clinical Trials
Wednesday, March 7, 2018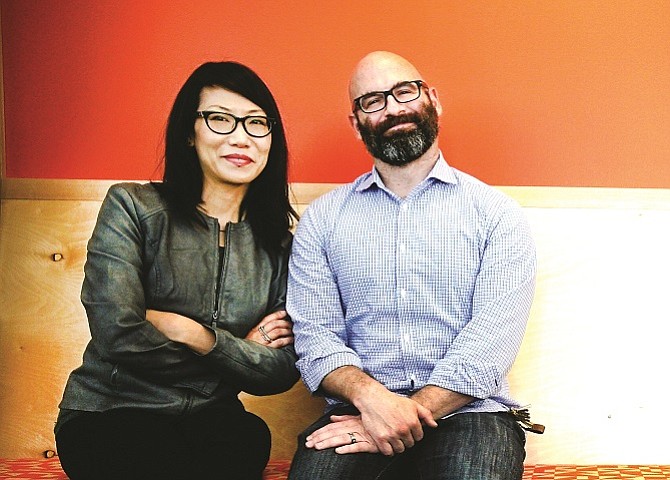 Science 37 Inc., a mobile tech and clinical trial firm based in Playa Vista, has struck a deal with Swiss pharma giant Novartis AG to conduct clinical trials with its iPhone app.
The digital health company announced March 6 it had entered into a three-year strategic alliance with the Switzerland-based drug maker to conduct 10 U.S. trials beginning this year in the fields of dermatology, neurology, psychiatry, oncology and diabetes.
Terms of the agreement were not disclosed.
"We are excited to deepen our relationship with an industry leader in innovative drug development like Novartis," said Dr. Noah Craft, co-founder and chief executive of Science 37, in a statement. "As one of our earliest investors and supporters, their senior leadership recognized the value proposition of our NORA technology platform and 'site-less' clinical trial model."
Craft launched Science 37 three years ago with co-founder and Chief Medical Officer Dr. Belinda Tan at LA BioMed at Harbor-UCLA Medical Center in Torrance. The company conducts virtual clinical drug trials solely via telemedicine and rented iPhones using a proprietary cloud-based software platform.
No medical office visits are required. By making clinical trials at home more accessible, the company says, it can address a lack of racial diversity represented in traditional drug studies.
Science 37, which employs more than 160 people, has already launched three clinical trials with Novartis for severe acne, cluster headaches and liver disease.
To date, the privately owned company has raised $75 million through three funding rounds, whose major investors include dRx Capital AG of San Diego, a joint venture fund set up by Novartis and Qualcomm Inc.
Health business reporter Dana Bartholomew can be reached at dbartholomew@labusinessjournal.com. Follow him on Twitter @_DanaBart.
For reprint and licensing requests for this article, CLICK HERE.