Top Residential Brokerages Near $90B Mark in '17
Friday, March 2, 2018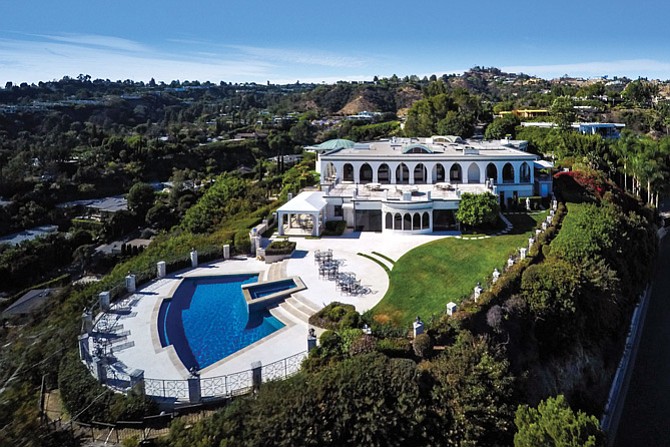 Coming in third on the list is Rodeo Realty Inc. of Beverly Hills, with $5.2 billion in Los Angeles County sales volume, a 4.2 percent year-over-year increase.
The firm added 150 agents to its list of brokers last year, which helped boost its numbers, according to company president, Syd Leibovitch.
Rodeo Realty had several eye-wateringly large sales in 2017, topped off by a two-story Santa Monica home that sold for more than $41 million in August – a record price for that city.
"We sold the most expensive house in the San Fernando Valley – $19 million in Hidden Hills," Leibovitch said. "We sold the second-most expensive house in the San Fernando Valley – $16 million, also in Hidden Hills."
"We've sold the most expensive Studio City house for two years in a row," he added.
Number four on the list is Re/Max Estate Properties, based in Palos Verdes Estates. The firm reported $4.7 billion in local sales volume last year, an increase of 4.8 percent from 2016.
The market was so hot last year that the firm had about $100 million worth of homes in escrow every week, said Sandra Sanders, company president.
This year has started more slowly, but that's likely the result of a lower amount of inventory on the market, she said.
"I think people in luxury areas take their house off for the holidays," Sanders said. "It usually starts picking up in March."
The lowering of the mortgage interest tax deduction by Congress last year could have an impact on residential sales, she added, but people who can afford homes worth up to $4 million likely have enough money to not worry.
"I don't think people really care that much," she said.
The most dramatic climb on the list goes to Douglas Elliman. The New York-based luxury broker came in eighth with $3.4 billion in sales volume after acquiring Beverly Hills-based Teles Properties last year. Douglas Elliman was ranked 31st in 2016, while Teles ranked 13th.
Coming in sixth is Pinnacle Estate Properties Inc. with $3.7 billion in sales, a 9.2 percent year-over-year gain.
Jeff Black, the firm's co-founder and chief financial officer, also said low inventory has been a factor so far this year.
"There are a lot of houses selling, but they're selling very quickly," he said.
Last year, the firm opened a Westlake Village branch and added 92 employees.
When asked about possible impacts from the emergence of Pacific Union L.A. on the scene, he replied, "It's not even on our radar."
Prev Next
For reprint and licensing requests for this article, CLICK HERE.