Does Film Credit Bill Address Diversity?
Milken Institute sees dearth of incentives for women, minority hires in law
Friday, June 29, 2018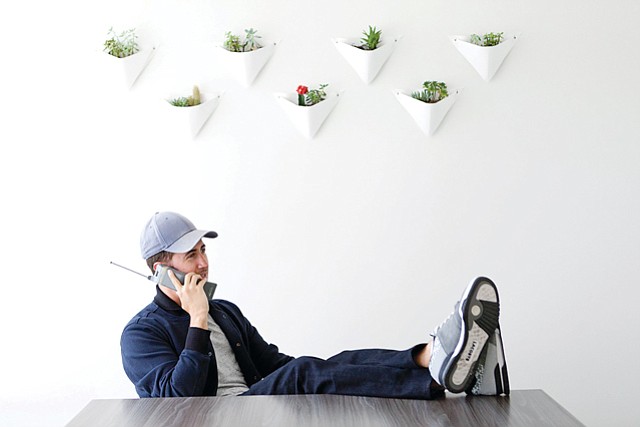 G ov. Jerry Brown signed into law June 27 a five-year renewal of California's $330 million-a-year motion picture tax credit program after it sailed through the legislature.
The legislation's easy passage was expected in response to the national and international competition to lure movie and TV productions to locales from New York to Atlanta to London.
The bid to keep California on a competitive footing with tax credits also sought to address Hollywood's alleged lack of diversity.
The California measure stipulates that each tax credit recipient report to the state Film Commission on the "racial and ethnic status and gender" of directors, producers, writers, and actors, pointed out Lerna Shirinian, a spokeswoman for California State Assembly Majority Leader and bill author Ian Calderon.
Tax credit applicants also must provide to the film commission a description of their diversity program for "above the line" talent, a category that includes producers, directors, screenwriters and actors.
There are fewer questions about diversity with below-the-line workers, such as editors, costume designers and various other crew positions, many of which are jobs in which unions set the pay structure.
A study by the Santa Monica-based Milken Institute released the same week that the tax-credit legislation passed criticized a lack of minorities and women in the ranks of above the line talent.
The Milken Institute cited the American Community Survey of the U.S. Census Bureau, which found that 65 percent of the larger creative economy in Los Angeles is male, among other demographic indicators. The report was more timely in drawing on anecdotal indicators, noting that the biggest budget Hollywood films since 2015 have had male directors and male leads.
Calfornia's tax-credit legislation amounts to "an effort to assess the problem, but it doesn't have much in the way of action," said Kevin Klowden, executive director of the Milken Institute, on the tax credit bill.

The legislation in any case brings California near the level of other states, namely Illinois and New York, in terms of seeking out diverse talent, Klowden said. Those states have required diversity plans of filmmakers and commissioned studies on the issue.
But, Klowden said, it stopped short of any minimal requirement for minority and women talent over concerns of a legal challenge.
New York Gov. Andrew Cuomo vetoed tax credit legislation with diversity requirements, Klowden pointed out, due to Cuomo's concerns about the measure's legality.
Pro Bono Play
Brand Knew, an agency that did ads for Eric Garcetti's mayoral campaign is volunteering for VolunteerLA, an initiative Garcetti announced last month.
The program seeks to encourage volunteerism across various sectors of the nonprofit world.
"We were engaged by the Mayor's fund, not City Hall," said Brand Knew Chief Executive and co-founder Zach Suchin. "This particular effort was a financial loss to Brand Knew, but a societal gain. We are thrilled to be partnered with the Mayor's fund as we march towards another LA Olympics."
The nine-year-old shop has 40 employees, according to Suchin, who declined to disclose financials.
The ad entrepreneur's remark about the 2028 summer games suggests that Brand Knew is playing the long game to establish itself as a civically-focused Los Angeles ad agency.
Brand Knew's clients include Loyola Marymount University, UCLA's law school and Malibu Wines, which bills itself as making wine from Santa Monica mountain-sourced grapes. Clients outside the region include Manhattan's Museum of Jewish Heritage.
"More than half our clients are academic institutions, politicians, and non-profits," said Suchin.
And if Garcetti indeed runs for president in 2020, perhaps Brand Knew will have a new, national platform.
Athletic's L.A. Talent Grab
The Athletic, a two-year-old San Francisco-based sports journalism digital venture, announced June 25 seven Los Angeles-based, full-time hires – many formerly of local outlets.

Some names include USC college football writer Antonio Morales, Anaheim Ducks reporter Eric Stephens, and Los Angeles Lakers beat writer Bill Oram. All three are ex-Orange County Register staffers. Others come from less traditional media – Jovan Buha, previously of TrueHoop's ClipperBlog will be the website's Los Angeles Clippers beat writer.
The hiring of Los Angeles area writers – the publication will not have a physical Los Angeles office – comes after a February funding round led by Burbank-based Evolution Media. The Athletic plans more hires on the eve of football season, said spokeswoman Taylor Patterson.
The site's revenue is entirely subscription-based, and the number of subscribers is in the low six-figures at a price of $45-a-year.
Patterson declined to disclose financials. The Athletic has raised approximately
$30 million from outsider investors who see room in the market for in-depth local sports reporting, Patterson said.
iHeart Buyer Backs Out
SiriusXM Satellite Radio owner Liberty Media announced last week that they will not buy iHeartMedia Inc., which owns four of Los Angeles's top ten rated radio stations.
"Liberty Media withdrew its proposal for iHeart after reviewing results which were below expectations and negatively impacted our initial estimates of value," according to a statement by John Malone, Liberty Media's majority owner.
San Antonio-headquartered iHeartMedia has been in Chapter 11 bankruptcy since March, a financial condition due not to the state of the radio industry – which is more stable than one might think in the digital era – but rather debts dating back to the Great Recession.

Company spokeswoman Wendy Goldberg has stressed that the day-to-day operations of the Los Angeles stations have not changed due to the bankruptcy. And, indeed, there has not been a shake-up in the local radio market since March.
Goldberg has declined comment as to how iHeart's restructuring – or possible acquisition – could affect the L.A. stations.
Staff reporter Matthew Blake can be reached at mblake@labusinessjournal.com or (323) 556-8332.
For reprint and licensing requests for this article, CLICK HERE.