Does Film Credit Bill Address Diversity?
Milken Institute sees dearth of incentives for women, minority hires in law
Friday, June 29, 2018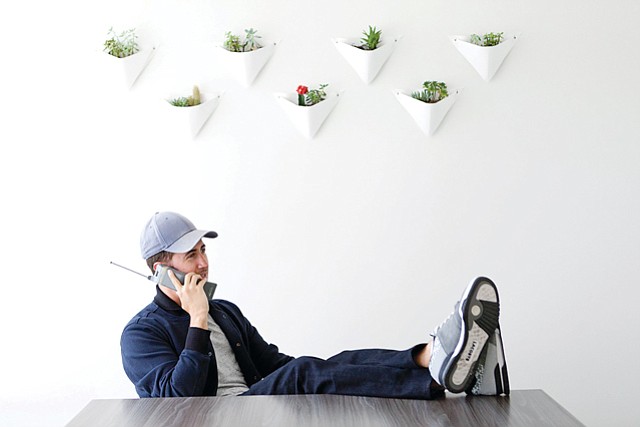 G ov. Jerry Brown signed into law June 27 a five-year renewal of California's $330 million-a-year motion picture tax credit program after it sailed through the legislature.
The legislation's easy passage was expected in response to the national and international competition to lure movie and TV productions to locales from New York to Atlanta to London.
The bid to keep California on a competitive footing with tax credits also sought to address Hollywood's alleged lack of diversity.
The California measure stipulates that each tax credit recipient report to the state Film Commission on the "racial and ethnic status and gender" of directors, producers, writers, and actors, pointed out Lerna Shirinian, a spokeswoman for California State Assembly Majority Leader and bill author Ian Calderon.
Tax credit applicants also must provide to the film commission a description of their diversity program for "above the line" talent, a category that includes producers, directors, screenwriters and actors.
There are fewer questions about diversity with below-the-line workers, such as editors, costume designers and various other crew positions, many of which are jobs in which unions set the pay structure.
A study by the Santa Monica-based Milken Institute released the same week that the tax-credit legislation passed criticized a lack of minorities and women in the ranks of above the line talent.
The Milken Institute cited the American Community Survey of the U.S. Census Bureau, which found that 65 percent of the larger creative economy in Los Angeles is male, among other demographic indicators. The report was more timely in drawing on anecdotal indicators, noting that the biggest budget Hollywood films since 2015 have had male directors and male leads.
Calfornia's tax-credit legislation amounts to "an effort to assess the problem, but it doesn't have much in the way of action," said Kevin Klowden, executive director of the Milken Institute, on the tax credit bill.

The legislation in any case brings California near the level of other states, namely Illinois and New York, in terms of seeking out diverse talent, Klowden said. Those states have required diversity plans of filmmakers and commissioned studies on the issue.
But, Klowden said, it stopped short of any minimal requirement for minority and women talent over concerns of a legal challenge.
New York Gov. Andrew Cuomo vetoed tax credit legislation with diversity requirements, Klowden pointed out, due to Cuomo's concerns about the measure's legality.
Pro Bono Play
Brand Knew, an agency that did ads for Eric Garcetti's mayoral campaign is volunteering for VolunteerLA, an initiative Garcetti announced last month.
Prev Next
For reprint and licensing requests for this article, CLICK HERE.