Deals & Dealmakers: Fox to Hightimes' Board
Former president of Mexico arrives with merger held up, crowdfunding in works
Friday, June 22, 2018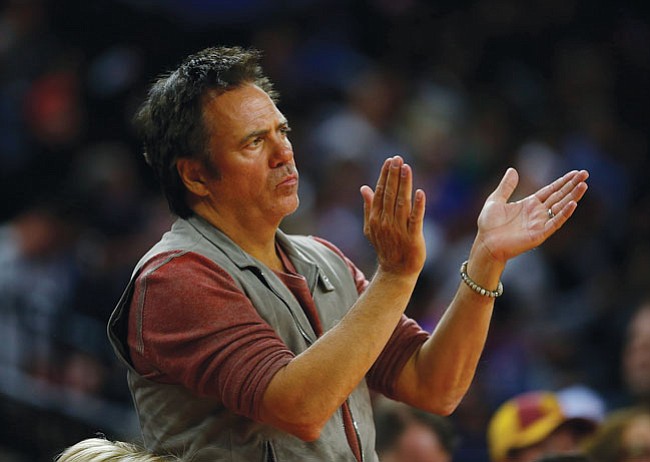 West L.A.-based Hightimes Holding Corp. – the parent company of High Times magazine – added former Mexico President Vicente Fox Quesada to its board last week as the company tries to raise $50 million through crowdfunding.
The holding company, which purchased the cannabis lifestyle magazine a year ago, is struggling to close a reverse merger with special purpose acquisition vehicle Origo Acquisition Corp., which valued the outfit at $250 million. Origo was delisted from the Nasdaq in February after several rules violations.
While Hightimes waits to close the reverse merger, it has pushed forward with a public offering under the so-called Regulation A crowdfunding provisions. The company said in a June 15 filing with the Securities and Exchange Commission that it was offering 4.5 million shares at $11 apiece to investors through the offering.
Hightimes revenue dipped slightly in 2017 to $14.5 million from $14.6 million in 2016, according to SEC filings. The company, however, saw its losses increase more than eight-fold, with $24.7 million in red ink in 2017 after a loss of $2.9 million in 2016.
Hightimes is also facing a debt repayment deadline in August, with a $1.5 million convertible note due to ExWork Capital.
Hightimes Chief Executive Adam Levin said in a statement that the addition of Fox gave the company international credibility as it tries to tap into the public market.
"Vicente Fox Quesada brings international relationships and decades of experience in business, politics, and policy," Levin said. "He is a proven leader and global statesman whose unique experience, perspectives and connections will be invaluable for High Times as we expand overseas, online, and into so many new areas. We're fortunate he has decided to join our leadership team."
Fox expressed confidence in the High Times brand moving forward.
"When you're in the trenches, you want to know the best men are by your side," Fox said in a statement. "In an industry such as this, with so much stigma to overcome, is there a better army to enlist than the one with a 4-decade plus history of leading the charge?"
Going Gores
Brother billionaires Alec and Tom Gores' respective private equity firms were on opposites sides of a deal last week when Platinum Equity portfolio company Verra Mobility was purchased by Gores Group special purpose acquisition company Gores Holdings II.
The deal came as part of a reverse merger to take Verra public with an estimated $2.4 billion value, the parties said.
Verra had earnings before interest, taxes, depreciation and amortization of $219 million.
In addition to the $400 million cash held in Gores Holdings II, investors led by Alec Gores are putting up another $400 million to finance the transaction. Platinum Equity and other minority investors will continue to hold a 42 percent stake in the company after the transaction is finalized.
Double Platinum
The Verra deal wasn't Platinum's only billion-dollar transaction last week.
The firm also sold air cargo handling company Worldwide Flight Services to affiliates of Cerberus Capital Management for nearly $1.4 billion, Platinum announced on June 19.
Worldwide Flight Services, which has offices in Paris, New York and Hong Kong, is the one of the world's largest air cargo handlers, serving over 300 airlines at 200 major airports. It has approximately 22,800 employees and its 2017 revenue exceeded $1.4 billion.
Platinum Equity acquired the company in September 2015 from private equity firm LBO France; terms of that deal were not disclosed at the time. Five months later, Worldwide Flight Services acquired Consolidated Aviation Services, a major cargo handling service in the U.S., in a deal that gave Worldwide a significant foothold in this country.
"Through a combination of growth and operational initiatives, WFS has evolved and expanded significantly over the past three years and today enjoys record top-line and earnings performance," Platinum Equity Partner Louis Samson said in a statement. "WFS is now well positioned to continue its growth trajectory in the years to come with an experienced and capable new partner."
Have a deal tip? Henry Meier can be reached at hmeier@labusinessjournal.com or (323) 556-8321.
For reprint and licensing requests for this article, CLICK HERE.