Airlines Up
Commercial carriers see gains, competition
Friday, June 22, 2018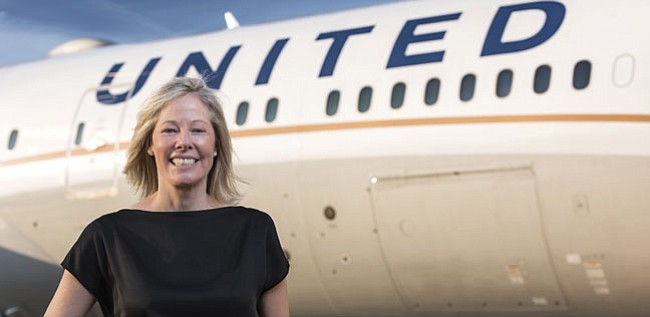 Few markets are as competitive as Los Angeles for airlines, where no single carrier or pair of airlines dominates – which is the case in many markets in the U.S.
"Los Angeles is both a very vibrant and a very fragmented market," said travel industry analyst Henry Harteveldt, president of Atmosphere Research Group in San Francisco.
The Los Angeles area hosts major carriers and value airlines that scramble for every point of market share. Any carrier that steps back from the fray – even temporarily – risks losing market share that's difficult to get back because there's little room for growth at three of the four airports serving Los Angeles County, he said.
That's the pattern that has played out for two of the top four carriers on the Business Journal's annual list of the 25 top airlines ranked by total number of passengers at the four facilities: Los Angeles International Airport, Hollywood Burbank Airport, Long Beach Airport and Ontario International Airport.
Top-ranked American Airlines Inc. stood still in terms of total passenger count, with virtually the same number of passengers – 17.03 million – in 2017 as in 2016. But with total passenger traffic at the four airports growing 6 percent last year to 97.6 million, standing still means losing market share: Fort Worth, Texas-based American lost a full percentage point of market share, falling to 17.8 percent.
That allowed Dallas-based Southwest Airlines Co. to move closer to the top spot, as its total passenger count rose by more than 1 million to 16.2 million, for a 16.9 percent market share.
American Airlines spokesman Curtis Blessing said in an email that the air carrier focused its efforts in the Los Angeles market the last couple years on improving on-time performance. Now, he said, American has among the highest percentages of on-time departures of any major carrier at Los Angeles International Airport and is once again ready to grow.
"Since 2016, more than 500 new team members have joined American at LAX, and last June we announced a $1.6 billion investment in the airport to reimagine Terminals 4 and 5," he said. "We are fully committed to continuing to grow and strengthen our presence in Los Angeles."
No. 4 United Airlines Inc., which at one time was jockeying for the top spot with American, trimmed operations in the Los Angeles market in the wake of the September 11 terrorist attacks and again during the Great Recession of 2008-09, according to Hartevelt. The Chicago-based carrier has started to add back in Los Angeles lately, and last year posted a slight gain in passengers, up 120,000 to 12.73 million. That still wasn't enough to prevent yet another slippage in market share to 13.3 percent from 13.9 percent.
For reprint and licensing requests for this article, CLICK HERE.
Prev Next