Torrance Refinery Hit with State Penalty for Hazardous Waste Storage
Wednesday, June 20, 2018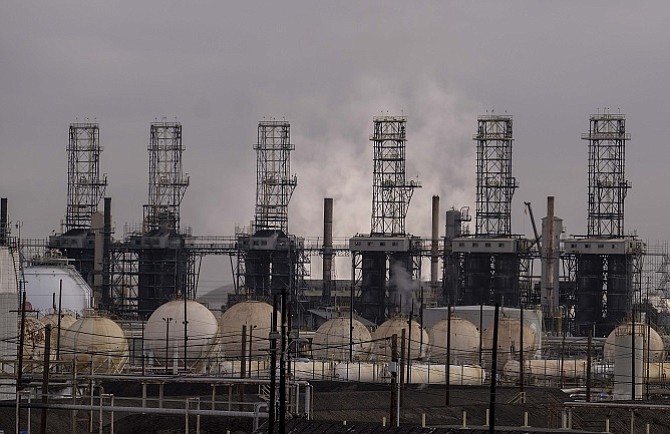 PBF Energy Inc.'s Torrance refinery has been fined $150,000 for allegedly storing hazardous waste illegally, a state agency announced June 20.
The state Department of Toxic Substances Control levied the fine after a joint inspection earlier this year by the agency and the U.S. Environmental Protection Agency found 364 bins of hazardous oil-related waste were stored on the refinery premises without a permit or other authorization from the agency, according to the press statement from the DTSC. The refinery also lacked equipment to process and recycle the hazardous waste.
In March, the DTSC ordered PBF Energy to remove or recycle the hazardous waste. According to the agency, PBF Energy agreed to recycle or dispose of the contents in 179 of the bins by July 31, in another 92 of the bins by Oct. 31 and in the remaining bins by Dec. 31. If the deadlines are not met, PBF will be assessed a fine of $6,000 per bin.
The DTSC announcement also indicated that further enforcement actions stemming from the joint inspection may be forthcoming.
A spokeswoman for PBF Energy, which is headquartered in Parsippany, N.J., said the company worked with DTSC to address the refinery's processing and storage of oil bearing materials.

"We are disappointed with the DTSC's characterization of the OBM, which can be legally recycled at the refinery and is not classified as an on-site hazardous waste," said Barbara Graham, community relations manager for the Torrance refinery. "As part of the settlement agreement, we are in the process of recycling the OBM at the refinery and will properly dispose of any remaining materials as agreed. In a spirit of cooperation and to avoid a lengthy appeals process, we agreed to enter into this settlement so that we can focus on running the Torrance refinery in a safe, reliable, and environmentally responsible manner."
PBF Energy purchased the facility from ExxonMobil in July 2016. The refinery is capable of processing up to 155,000 barrels of crude oil daily and producing 1.8 billion gallons of gasoline per year. It also produces jet fuel and liquefied petroleum gases.
In February 2015, while still under the ownership of ExxonMobil, an explosion and fire shut down most refinery operations for 15 months, contributing to an increase in gasoline prices across Southern California.
Economy, education, energy and transportation reporter Howard Fine can be reached at hfine@labusinessjournal.com. Follow him on Twitter @howardafine.
For reprint and licensing requests for this article, CLICK HERE.