Amoeba Music Plans Move, Marijuana
Tuesday, June 19, 2018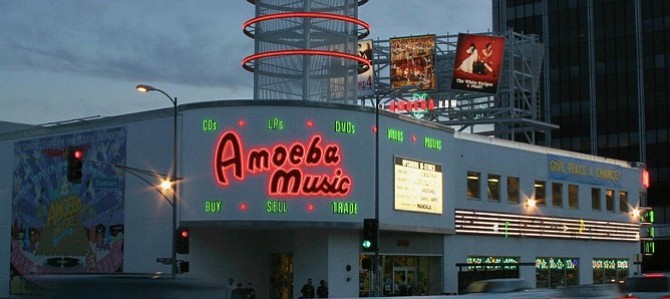 Amoeba Music will move from its current space at 6400 Sunset Blvd. to a new space nearby and owners hope to add marijuana to the retailer's offerings of recorded music, movies and other pop-culture paraphernalia, according to Variety.
Marc Weinstein, who co-owns the record store with Dave Prinz, told the entertainment magazine that the store will move to a new space near its current location, where the retailer has been since opening in 2001. The current space is slated to be redeveloped into a mixed-use high rise.
Weinstein also told Variety the company hopes to get a marijuana dispensary permit for the new Hollywood location. Last month, the company opened a dispensary called Hi-Fidelity adjacent to its Amoeba location in Berkeley.
For reprint and licensing requests for this article, CLICK HERE.