Cannabis Media Company Prohbtd Media Raises $8 Million
Tuesday, June 12, 2018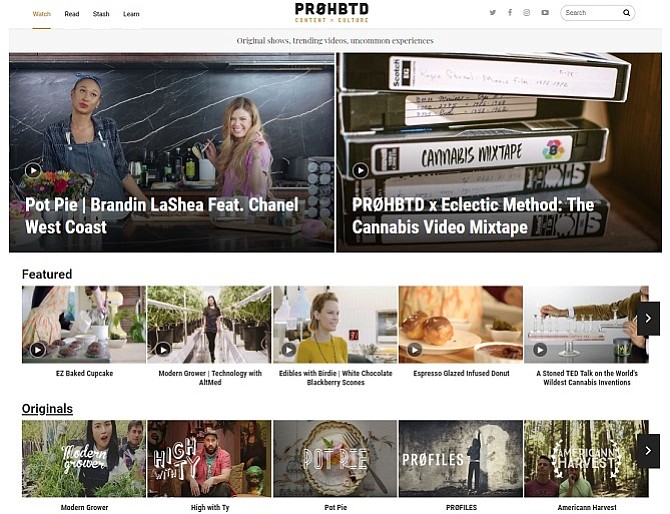 Prohbtd Media Inc., a cannabis media company based in Culver City, has raised $8 million in a series A funding round.
The company announced on June 11 it had secured the funding led by the Delavaco Group, based in Fort Lauderdale, Fla., which acted as sole strategic advisor. Other investors included Serruya Private Equity of Ontario, Canada and Cresco Capital Inc. of Illinois. Actor and musician Donald Glover and DJ Axwell Hedfors also made investments as part of the round.
The startup said the cash will be used to produce original content, hire key employees and make strategic acquisitions of other firms. A Canadian public offering may also be in the works.
The Prohbtd Media, founded in 2015, specializes in cannabis brand and product development and claims to have built the largest multi-platform video network in the cannabis industry, as well as the world's largest cannabis lifestyle video library.
The series A round announced this week follows nearly $2 million in securities sold in two seed rounds since 2015, according to filings with the Securities and Exchange Commission.
Health business reporter Dana Bartholomew can be reached at dbartholomew@labusinessjournal.com. Follow him on Twitter @_DanaBart.
For reprint and licensing requests for this article, CLICK HERE.