Biotech Mogul Patrick Soon-Shiong to Launch Nant IPO
Monday, June 11, 2018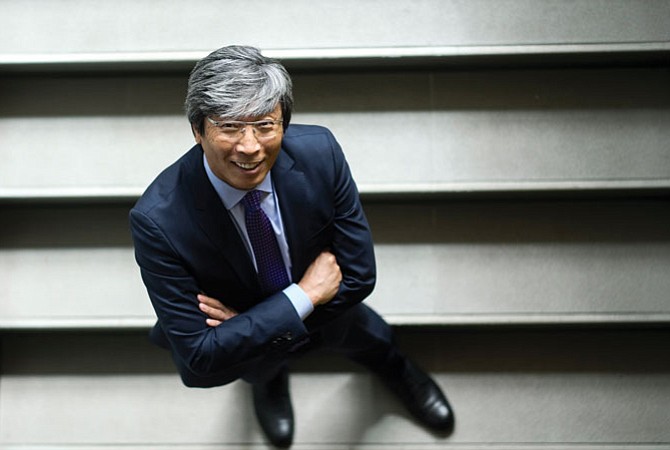 Los Angeles billionaire Patrick Soon-Shiong may soon add another public company to his stable of biotechnology firms, a spokeswoman said on June 11.
The biomedical entrepreneur has also begun to hire bankers to launch an initial public offering for Nant, a new experimental cancer treatment company.
"Dr. Soon-Shiong is planning an initial public offering of Nant later this year," said Jen Hodson, spokeswoman for Nantworks, the Culver City-based conglomerate owned by Soon-Shiong, in an email.
The former surgeon told Reuters in an interview published June 11 that he has hired Credit Suisse to work on the Nant IPO, and was in talks with two other investment banks.
Nant has six drugs in the pipeline now undergoing clinical trials against nine types of cancer tumors, according to the news agency, including chemotherapies, immunotherapies and means to deliver cancer-fighting cells to tumors.
Two Nant drugs to treat advanced sarcoma and bladder cancer are now in late-stage trials.
Soon-Shiong, who agreed to buy the Los Angeles Times, made a fortune from launching such biopharmaceutical companies as Abraxis Bioscience Inc., which sold in 2010 for more than $3 billion.
His NantWorks has since spun off two publically traded companies: NantHealth Inc., a cancer diagnostic company; and NantKwest Inc., which develops immunotherapies.
Health business reporter Dana Bartholomew can be reached at dbartholomew@labusinessjournal.com. Follow him on Twitter @_DanaBart.
For reprint and licensing requests for this article, CLICK HERE.