Rudy B. Medina
LA 500
Monday, July 30, 2018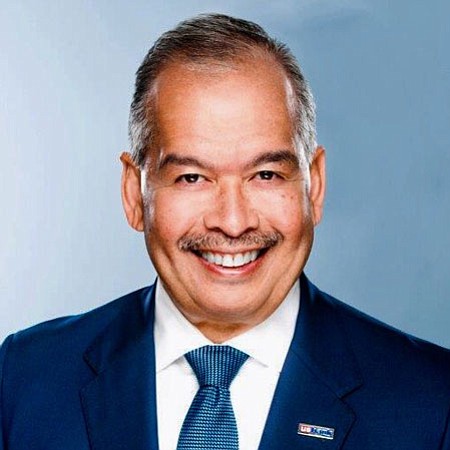 RUDY B. MEDINA
Southern California Market President
U.S. Bank
Rudy Medina is the Southern California market president for U.S. Bank, the fifth-largest commercial bank in the United States. He has more than 35 years of experience in banking and financial services in California, joining U.S. Bank from Bank of America, where he was chief operating officer for its business banking division. Medina serves as a board member for the Pacific Coast Banking School, the Western Bankers Association and the California Chamber of Commerce. He is on the boards of the Los Angeles Chamber of Commerce, Central City Association of Los Angeles, United Way of Los Angeles and Los Angeles Economic Development Council. Medina is chairman emeritus of the Fresno Hispanic Chamber of Commerce and the Center for Leadership at the Mihaylo College of Business and Economics at California State University, Fullerton.
What was your proudest moment?

Taking the oath of United States citizenship in front of over 200 classmates who made a surprise visit to the courthouse to watch me become a citizen.

What is your alma mater?

University of the Pacific

What is your next project?

Helping U.S. Bank to grow our presence and influence in Southern California. Southern California provides a tremendous opportunity for our company and we're investing our resources to help power the growth in Southern California.

Who is your hero?

My parents who migrated to the United States without family, without jobs, and to start over again to ensure their children will have the right education to be able to pursue the American dream.

What do you like best about Los Angeles?

Our weather, our diversity and our community organizations. Having lived in many parts of the country, our weather is enviable. The diversity in people, in activities, in food, and in the neighborhoods certainly make Los Angeles a very active and vibrant city. Lastly, the community organizations which are engaged to ensure all members of our community are part of a world class community.

For reprint and licensing requests for this article, CLICK HERE.
Stories You May Also Be Interested In