Raul A. Anaya
LA 500
Monday, July 30, 2018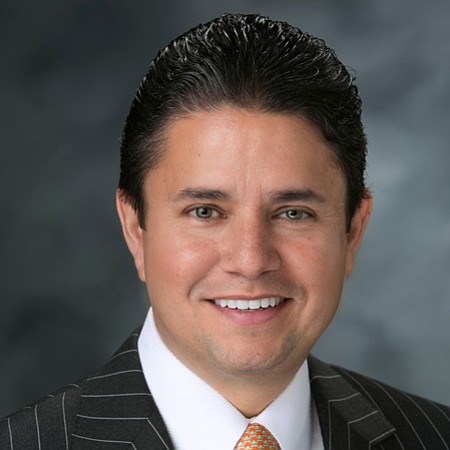 RAUL A. ANAYA
President, Greater Los Angeles
Bank of America Corp.
Raul Anaya is president of the Greater Los Angeles market for Bank of America. He helps set strategy for the bank's various business lines and oversees more than 8,000 bank associates working in the region. Anaya also serves as the Southwest Pacific region executive for global commercial banking. His teams of commercial bankers in California, Arizona, Nevada and Utah work with private and public companies that generate annual revenues ranging from $50 million to more than $2 billion across industries, including consumer products, technology, entertainment, finance and aerospace and defense.
What was your proudest moment?

The birth of my children

What is your alma mater?

University of Texas at Brownsville

What is your next project?

Help companies of all sizes grow and expand throughout my four-state region

Who is your hero?

My parents

What do you like best about Los Angeles?

The diversity of cultures throughout Greater LA, from its people, neighborhoods, food and industries.

For reprint and licensing requests for this article, CLICK HERE.