Michal Miron
LA 500
Monday, July 30, 2018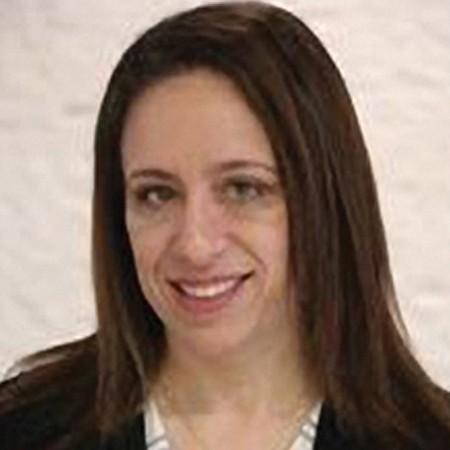 MICHAL MIRON
Market President, West Region
Bank Leumi
Michal Miron is the market president for Bank Leumi's West Region and helped build the company's commercial banking practice in Los Angeles, including its California health care financing platform. She has more than 20 years of experience in the banking industry specializing in commercial lending and previously worked for Leumi in Israel, where she held various management roles. She holds an MBA degree from Bar Ilan University in Tel Aviv. Bank Leumi USA is a commercial and private banking institution that works with middle-market firms, including domestic and international clients. The bank is part of the Leumi Group, one of Israel's largest banks, which was established in 1902.
What was your proudest moment?

Receiving feedback from a valued client like the email below (sent on July 5th) is probably the proudest and favorite aspect of my job: "Dear Michal, and to the rest of the Bank Leumi family, I wanted to express my most sincere thanks for everything you and your team did for me in the last week to prepare the funds needed to pay off a construction loan that was called earlier than expected. I was blown away by the level of service I received and was reminded yet again of the exceptional customer service and support that Bank Leumi continues to provide. Michal, you and your team in Los Angeles, have been instrumental in maintaining the strong partnership that exists between myself and the Bank. The fact that Tom was able to get the funds together for me in less than 24 hours was nothing short of remarkable and I know it was impossible without the support given to him by the management team of the bank. I am looking forward to continuing the partnership I have built with Bank Leumi for both my personal and business finances. I truly appreciate all of the support and the speed with which my needs are met. From the bottom of my heart, THANK YOU."

What is your alma mater?

Bar Ilan University in Tel Aviv for both undergraduate graduate degrees.

What is your next project?

To lead Bank Leumi's Los Angeles region to be the choice boutique, relationship-driven bank for entrepreneurs, and double our portfolio within the next three years.

Who is your hero?

Rakefet Russak Aminoach, the CEO of the Leumi Group. Rakefet has been a role model and inspiration for me and many others as she has led Israel's leading bank through a significant transformation over the past 6 years. Rakefet has been recognized in Fortune Magazine's list of The World's 100 Most Powerful Women and is looked upon as one of the top leaders in the financial services sector.

What do you like best about Los Angeles?

The people! I love the entrepreneurial spirit in the L.A. business market, combined with the awareness of giving back to the community.
For reprint and licensing requests for this article, CLICK HERE.