Mark Hutchins
LA 500
Monday, July 30, 2018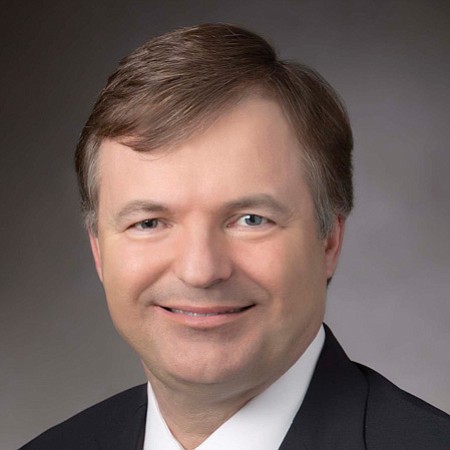 MARK HUTCHINS
Office Managing Partner
KPMG
Mark Hutchins is the managing partner of KPMG's Los Angeles office and serves on the company's board of directors. He has more than 35 years of experience in providing risk management and advisory services. He was an audit partner and started KPMG's risk advisory services practice in the Western region. He served as the national lead partner for enterprise risk management services for the company's banking and finance practice and led Sarbanes-Oxley Section 404 efforts for major companies. He is a board member of the California Chamber of Commerce and a member of the California State Steering Committee of the Accountants Coalition. He serves on the board and the executive committee and is the audit and finance chairman of the Library Foundation of Los Angeles. He is also on the board and serves as vice chair for the United Way of Greater Los Angeles and is involved with the Los Angeles Orphans Home Society, St. James' Episcopal School, Children's Hospital Los Angeles and Marlborough Girls School.
What was your proudest moment?

Other than the birth of my children, it has been the ability to impact the personal and professional lives of others that I have worked with over the years. I've had great mentors and sponsors during my 35 year career and I am very conscious to "pay it forward" every day.

What is your alma mater?

Bachelor's degree in business and economics, University College of Cardiff, Wales

What is your next project?

Giving back. It's imperative that all of us, in all walks of life, contribute our time and resources to our communities. We're all stewards, and it's our obligation to lend a helping hand.

Who is your hero?

Winston Churchill has been my hero ever since I was 14 years old – that's when I wrote a school report on the Battle of Britain. It was during my research that I truly understood his positive impact on the world, and his ability to inspire others.

What do you like best about Los Angeles?

Watching Los Angeles become a preferred global market destination for business is an exciting proposition, and one that is quickly in the works. The appeal of Los Angeles include the diversity of industries, a tremendous talent pool, great resources and a preferred location. Also, Los Angeles has the most diverse population of any major city, and it adds to the rich character and culture of the area.
For reprint and licensing requests for this article, CLICK HERE.
Stories You May Also Be Interested In