Marc Stern
LA 500
Monday, July 30, 2018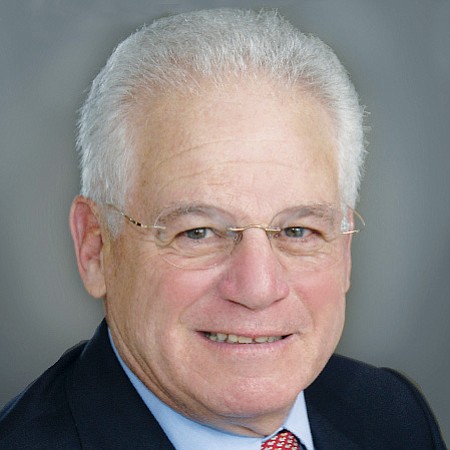 MARC I. STERN
Chairman
The TCW Group Inc.
Marc Stern is chairman of The TCW Group Inc., a Los Angeles-based asset management firm with approximately $200 billion of assets under management. Stern has held a number of senior management positions at TCW since 1990, including chief executive, president and vice chairman. He also held a variety of senior positions at Societe Generale Group, one of the largest financial institutions in Europe, which owned TCW from 2001 to 2013. Stern also held executive positions at SunAmerica and Henley Group. He began his career in 1970 as an attorney with Debevoise & Plimpton. He serves as chairman of the Los Angeles Opera and of the Mayor's Fund of Los Angeles and is on the boards of the Metropolitan Opera in New York City, the California Institute of Technology, the Performing Arts Center of Los Angeles County, the Los Angeles 2028 Olympic Bid Committee, PBS SoCal and the Alliance for Southern California Innovation. He is a minority owner of both the Milwaukee Brewers and the Milwaukee Bucks. He also was an executive producer of the Woody Allen film "Cafe Society."
What was your proudest moment?

Several years ago, the company I led faced a truly existential threat, and I developed a solution that many people in the industry viewed as radical and unconventional. That solution proved to be the right path and set the stage for the company's long-term stability, growth and success.

What is your alma mater?

I hold a BA from Dickenson College in Pennsylvania, an MA from the Columbia University Graduate School of Public Law and Government, and a JD from the Columbia University School of Law.

What is your next project?

My next project is a continuation of my existing combination of for-profit and not-for-profit activities.

Who is your hero? My two heroes are Del Ennis and Robin Roberts, the left-fielder and star pitcher for the 1950 Philadelphia Phillies, known as the whiz kids.

What do you like best about Los Angeles?

Los Angeles represents the future of our country. From the city's diversity to its rich cultural life to the strength and resilience of the economy, it is one of the most dynamic cities in the world. If we can do it right in L.A., we can do it right nationally.
For reprint and licensing requests for this article, CLICK HERE.