Laura Mosqueda
LA 500
Monday, July 30, 2018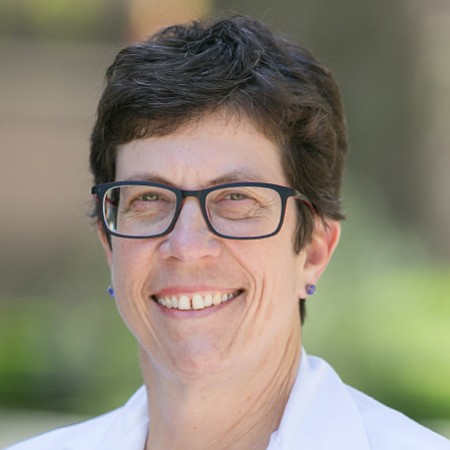 LAURA MOSQUEDA, MD
May S. and John Hooval Dean's Chair in Medicine;
Professor of Family Medicine and Geriatrics
Keck School of Medicine at USC
Dr. Laura Mosqueda was named dean of the Keck School of Medicine at USC in May. She is the first woman to lead the largest medical school in California in its 133-year history. Her appointment followed a series of scandals linked to the medical school's prior deans, Dr. Carmen Puliafito and Dr. Rohit Varma. Mosqueda, a USC alumna, is a professor of family medicine and geriatrics and has a joint appointment at the USC Leonard Davis School of Gerontology. She was previously associate dean of primary care and chairwoman of family medicine before being named interim dean in April. The physician and researcher also worked at the University of California, Irvine School of Medicine for 14 years, most recently as chairwoman of family medicine and associate dean of primary care. The international expert on elder abuse and neglect has testified in front of Congress and has been invited to the White House several times to discuss elder-justice initiatives. She created the nation's first Elder Abuse Forensic Center in 2006, which served as a model for the federal Elder Justice Act. She is director of the National Center on Elder Abuse, a $2.95 million federally funded initiative.
What was your proudest moment?

I don't have one moment, rather, I feel pride in the teams I've led, the accomplishments of my students and mentees and the changes we've made to make the world a better place.

What is your alma mater?

Undergraduate: Occidental College, Medical School: University of Southern California

What is your next project?

Leading the Keck School of Medicine of USC as Dean! This will entail several major new initiatives: Bolstering our basic sciences, growing our translational research programs and developing programs at the nexus of medicine and social justice. We are embarking on new programs to promote wellness, enhance diversity and develop leaders among our students, staff and faculty members.

Who is your hero?

I have several heroes: Gloria Frankl (my mother) and Irma Frankl (my grandmother), Thich Nhat Hanh (a Vietnamese Buddhist monk), Kenneth Brummel-Smith (a professor in medical school and lifelong mentor).

What do you like best about Los Angeles?

I love living in a city where the citizens care about each other, are open to new ideas, are willing to have difficult dialogues and embrace diversity. I also like the fact that I can go hiking in the San Gabriel Mountains on Saturday and scuba diving in Catalina on Sunday!
For reprint and licensing requests for this article, CLICK HERE.