Ken Coelho
LA500
Monday, July 30, 2018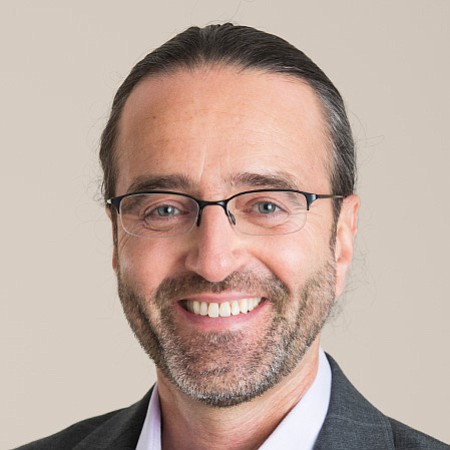 KEN COELHO
Partner-in-Charge, Southern California
Armanino
Ken Coelho has two decades of experience in public accounting, with a focus on the entertainment industry, business improvement districts, high net worth individuals and small businesses. He specializes in cloud-based accounting and management-reporting solutions for small and growing companies and nonprofits. Many of his clients use Coelho as an outside chief financial officer who can structure business entities, manage day-to-day finances, provide investment and cash flow analysis, implement retirement plans, oversee insurance needs and provide tax planning services. Coelho holds a bachelor's degree from the University of New Hampshire and attended postgraduate studies at the University of California Los Angeles.
What was your proudest moment?

Rather than focus on a moment, I'm proudest of experiencing life to its fullest.

What is your alma mater?

University of New Hampshire

What is your next project?

Right now, we have two big projects. The first is developing an expansion of the business management and family office services outside of the greater Los Angeles area, with a focus on Northern California and Dallas. A lot of people aren't necessarily familiar with our capabilities, and it's very exciting to get to introduce this to new people and educate them on the services we have to offer. It's a white-glove and unique specialized type of service that many people just aren't used to receiving. Secondly, we are focusing on the evolution of the accounting industry. We're seeing a lot of disruption due to technology, so we're positioning ourselves at the forefront by focusing not only on innovative technology but by taking our client service to a whole new level. While there will always be a demand for compliance work, more and more of it is going to be automated and handled by AI. That means we can focus less time on tasks and more time on training professionals earlier in their careers on the deeper levels of industry expertise and strategy in order to bring a better value to our clients. Rather than tax preparers, we are advisors who and can work as partners with our clients to fulfill their needs.

Who is your hero?

My mom. She taught me unconditional love, the greatest gift anyone can teach anyone else.

What do you like best about Los Angeles?

Everything. I grew up in New Hampshire, so when I arrived in L.A. I was taken aback by the beautiful beaches, great weather, the mountains and all the opportunities to enjoy the wonders of nature. When you live in L.A. you can surf and ski in the same day. When I came here, I figured I'd live here for a decade until something else popped up. A quarter of a century later, I'm still here and in love with in Los Angeles. There's something for everyone here.
For reprint and licensing requests for this article, CLICK HERE.
Stories You May Also Be Interested In