Karen K. Brown
LA 500
Monday, July 30, 2018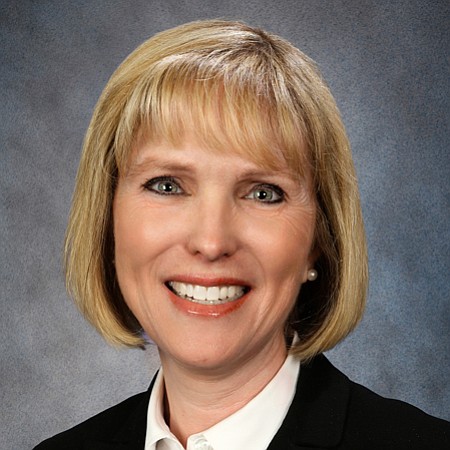 KAREN K. BROWN
Relationship Manager, Team Lead, Senior Vice President
First Bank
Karen Brown specializes in accounting, commercial banking, and asset-based finance for the public and private sectors. She is the team lead for First Bank's North Los Angeles Commercial Regional office, where she focuses on new-business generation, concentrating on businesses with revenues from $15 million to $200 million and loan needs in the $2 million to $30 million range. Clients include manufacturers, distributors, service businesses and high-net-worth individuals located in the Greater Los Angeles area. Her resume includes executive positions with 1st Enterprise Bank, Pacific Western Bank, U.S. Bank, Pacific Century Bank, City National Bank and Fleet Financial. She sits on the board of Homes 4 Families / Habitat for Humanity, is the finance committee chairwoman for Camp 4 Kids and is treasurer for Verdugo Mental Health.
What was your proudest moment?
Being award First Bank's 2017 Everest Award. The award was for representing what the bank considered holding the highest understanding of what the "purpose" mission statement meant to the organization. I was chosen among the bank's other 1,300 colleagues.
What is your alma mater?
Cal State University, Dominquez Hills
What is your next project?
Professionally - growing the unit's totals by $100 million Personally - teaching daughter's baby to read and talk
Who is your hero?
Charles Krauthammer- a Pulitzer Prize winner, Harvard-trained psychiatrist and best-selling author who overcome being paralyzed and bond to a wheelchair since medical school, to become known as one of the nation's top conservative political commentators.
What do you like best about Los Angeles?
The rolling hills, long expanse of beaches, its sunshine and diverse ethnic population. Also, having been born and growing up in LA, I have enjoyed seeing so much of old Los Angeles being made new, while keeping the wonderful bones of LA we grew up with. I remember being taken to the LA Philharmonic as a youngster; being able to park close and walk right up to the Pasadena Rose Parade line; and seeing Disneyland grow from a small amusement park into today's global presence. When I first entered grade school I was the only one in my kindergarten class of 25 having been born in LA - the rest were migrants from other states or countries. My kids have and their kids will see a changing Los Angeles landscape too. One thing is certain though, L.A. will always provide a long look back in history and a great forward look to the future for anyone looking a sense of community and opportunity.
For reprint and licensing requests for this article, CLICK HERE.