John C. Hueston
LA 500
Monday, July 30, 2018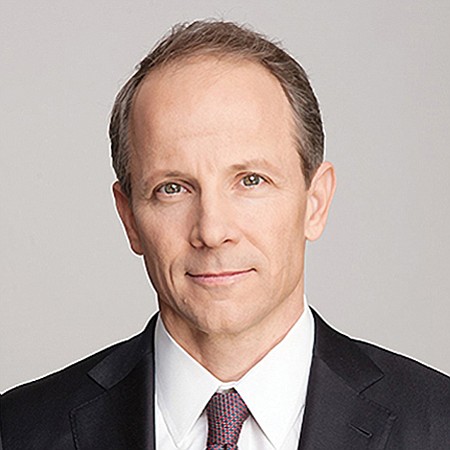 JOHN C. HUESTON
Partner
Hueston Hennigan
John Hueston, a partner at Hueston Hennigan, has been recognized twice as a "California Lawyer of the Year." He and firm co-founder Brian Hennigan left Irell & Manella to launch Hueston Hennigan in 2015. Hueston secured a $5.2 billion settlement after trial for the Tronox Trust in litigation against Anadarko Petroleum Co. and Kerr McGee Corp. for environmental liabilities. He first earned renown in the United States Attorney's office when he served as co-lead prosecutor in the Enron case against its executives. He chairs Senator Kamala Harris' Judicial Commission for the Central District of California and is a member of a state committtee of the American College of Trial Lawyers.
What was your proudest moment?
My proudest moment was hoping for 20 lawyers to join us as we opened Hueston Hennigan and then discovering that 30 incredibly talented attorneys wanted to launch with us in 2015. Within a year, we were recognized as one of the top trial boutiques in the U.S., and we have now grown to 50 attorneys as our increasing client base brings us their most challenging cases and trials.
What is your alma mater?
Dartmouth College; Yale Law School
What is your next project?
Preparing for an argument this fall before the United States Supreme Court.
Who is your hero?
Federal Circuit Judge Frank M. Johnson Jr, for whom I had the privilege of serving as a law clerk. Known as the "the Thurgood Marshall of U.S. District Court judges," he made numerous landmark rulings in support of Brown v. Board of Education and civil rights (including the Selma march case and others involving Martin Luther King, Jr.). Throughout his tenure, he showed great courage in defying a governor's smear campaign, numerous death threats and a bomb attack by the KKK.
What do you like best about Los Angeles?
Especially in downtown L.A., the exciting vibe of edgy businesses and new cultural hotspots is matched by the sights and smells of newly opened restaurants and gathering places. Within walking distance of the courts, it is an incredibly fun place to practice law and enjoy life.
For reprint and licensing requests for this article, CLICK HERE.