John C. Cushman III
LA 500
Monday, July 30, 2018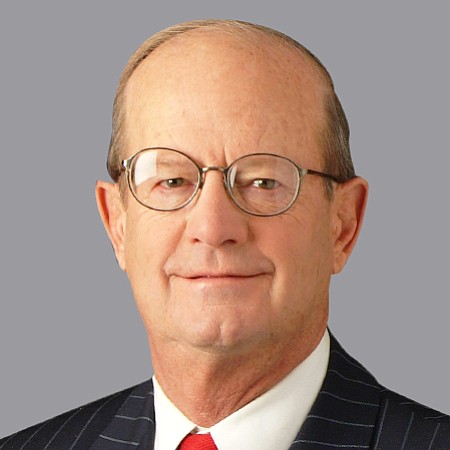 JOHN C. CUSHMAN III
Chairman, Global Transactions
Cushman & Wakefield Inc.
John Cushman III is a leader in commercial real estate who negotiated the largest office lease in the world – the 4 million-square-foot Merrill Lynch & Co. headquarters. He also has worked on headquarters relocations for many of America's largest corporations, including Burlington Northern Inc., Atlantic Richfield Co., Unocal Corp., Standard Oil Co. and Boeing Co. Cushman & Wakefield in June filed paperwork with the Securities and Exchange Commission for its proposed initial public offering, the commercial real estate brokerage announced. The company also recently relocated its downtown offices to the newly opened Wilshire Grand building. Cushman began his career with Cushman & Wakefield in New York in 1963 and moved to Los Angeles in 1967 to open the company's Southern California office. Cushman is on the board of Callaway Golf Co.
What was your proudest moment?

LABJ Business Person of the Year

What is your alma mater?

Colgate University

What is your next project?

I need to finish the Wilshire Grand Center, which is the tallest building in the West. We are the leasing and managing agent.

Who is your hero?

The late Robert O. Anderson the CEO of the Atlantic Richfield Company.

What do you like best about Los Angeles?

The weather, the people and the entrepreneurial spirit
For reprint and licensing requests for this article, CLICK HERE.