Jay Mangel
LA 500
Monday, July 30, 2018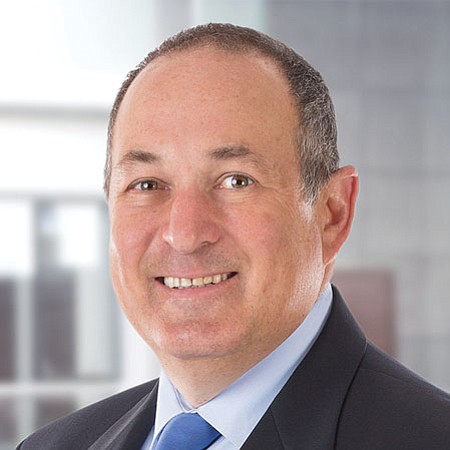 JAY MANGEL
Audit Partner
Crowe
Jay Mangel is general audit practice partner with Crowe, the public accounting, consulting and technology firm that changed its name earlier this year from Crowe Horwath. Mangel specializes in the manufacturing and distribution industries, with a subspecialty in the finance sector. His areas of expertise include import/export, manufacturing and assisting clients with financing from asset-based lenders. He has worked with entrepreneurial ventures as well as mature companies, and spearheaded teams with respect to sales, mergers and acquisitions and liquidations of businesses. He has been with the company since 2008. Mangel is a member of the American Institute of Certified Public Accountants and the California State Society of Certified Public Accountants. He is a past president of the City of Hope Chapter Apparel Industries Group and the Textile Professional Club. He was named Honoree of the Year by the Fashion Industries Guild in 2012 and Man of the Year by the National Jewish Medical and Research Center in 2002.
What was your proudest moment?

I have several moments I am proud of and it is difficult to single out just one. On a personal level, I am extremely proud that my wife and I have raised three daughters who are all doing well and contributing to society. From a business perspective I have worked on several successful deals to help our clients sell their businesses. I have felt honored and proud to have contributed to each of these transactions.

What is your alma mater?

California State University at Northridge

What is your next project?

As the office managing partner for Crowe's Los Angeles offices, I am currently working on expanding Crowe's footprint in Southern California. In 2017, we opened our second L.A.-area office, giving us a presence in a cultural and economic center that draws many top companies and emerging businesses. It also significantly reduces commute times for our people who live closer to downtown or who are meeting with downtown clients.

Who is your hero?

There have been many people who have been great mentors to me and have contributed to my success.

What do you like best about Los Angeles?

There is always something to do and someone to do it with including access to golf courses, the beach, mountains and great dining all within an hour's drive.
For reprint and licensing requests for this article, CLICK HERE.