Jade Mills
LA500
Monday, July 30, 2018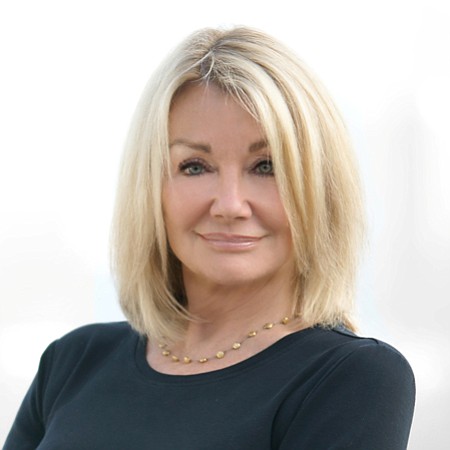 JADE MILLS
Owner, Jade Mills Worldwide
Agent, Coldwell Banker Residential Brokerage
Jade Mills is an agent with Coldwell Banker Residential Brokerage and has been ranked the No. 1 real estate agent in the world for Coldwell Banker for the past five years. The Beverly Hills agent recently surpassed $5 billion in career sales, including the 2016 sale of the Playboy Mansion for $100 million. She has more than 30 years of experience selling real estate nationally and internationally. She was named Coldwell Banker International Ambassador for her alliances and global relationships with international markets and her development of Jade Mills Worldwide. She is co-chairwoman of the International Luxury Alliance, a network of luxury real estate professionals.
What was your proudest moment?

My proudest moment was one evening when I was having dinner with my family, and my children were all telling me how proud they were of me, and what an amazing role model I was to them because my reputation in the real estate industry was stellar.

What is your alma mater?

"Do unto other others as you would have them do unto you"- which comes from my early Sunday school days.

What is your next project?

My next project is to incorporate all of my children into my business (which may never happen!).

Who is your hero?

I have two heroes. My mother and my father. They were loving and kind, and always told me I could do anything and everything I ever wanted to do.

What do you like best about Los Angeles?

I love everything about Los Angeles! I love living in Beverly Hills and the great sense of community that comes with it. We have the luxury of being near the ocean, as well as the mountains- you can ski, and in two hours be back at the beach!
For reprint and licensing requests for this article, CLICK HERE.