Gene Dunford
LA 500
Monday, July 30, 2018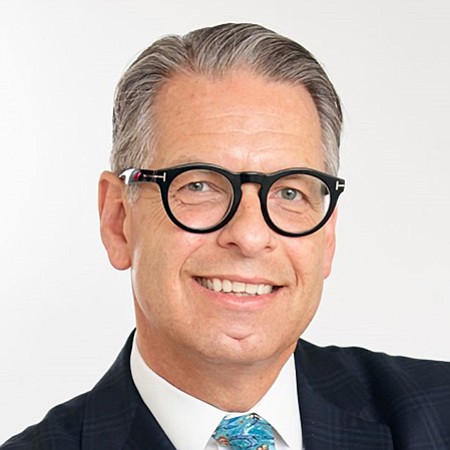 GENE DUNFORD
Senior Vice President, Corporate Banking Regional Director
Umpqua Bank
Gene Dunford, a 25-year veteran of Los Angeles' commercial banking sector, joined Umpqua Bank in 2016 to open a new corporate banking division. Dunford and his team grew the business and exceeded the bank's initial three-year lending goal, including more than 20 first-time deals for Umpqua. Umpqua is in Portland, Ore., but Southern California is a priority market for the bank. Dunford, who is based in Los Angeles, and his division are part of Umpqua's long-term growth plan. Dunford's team specializes in middle-market and upper-middle-market commercial and industrial companies. Recent deals include financing and deposit arrangements with commercial insurance, apparel, auto parts, pharmaceutical and real estate companies. Dunford also helped secure $42 million in bond financing for three private schools in Los Angeles.
What was your proudest moment?

Besides watching the accomplishments of my children, my proudest professional moment was receiving a phone call from a former client who had just sold his company for a meaningful amount. At the time I was no longer his banker, but I was the first person he called to share the life-changing news. He told me he had done so because I had been a huge influence and facilitator in the growth and eventual sale of his company. I had first started banking him 10 years prior, when the company was in its infancy. Over the ensuing years, I provided him financing for working capital, equipment and a 200,000-square foot plant. This scenario has played out several times in my career. Helping clients achieve their dreams and aspirations is always my proudest moment as a banker.

What is your alma mater?

Undergraduate: Utah State University; BS Business-Marketing, Graduate: University of Redlands; MBA

What is your next project?

Our next project is to continue growing Umpqua Bank's presence in L.A. We have recently moved into new offices on the 44th floor of the Aon Center in downtown L.A. We plan to grow our team in the next several months and continue to gain relevance and market share in L.A. We also plan to triple our size in the next three years. Growing Umpqua's presence in Southern California is one of the bank's primary objectives, and our L.A. corporate banking team will help lead the way.

Who is your hero?

My parents. Growing up, my family had very meager means. Both parents had formal education in accounting, but my father was often sick and unable to work in his profession. Many advised him not to work at all and go on disability. But he was not one to give up or let others shoulder his responsibilities. He took a job as a custodian and worked many years in that occupation. He felt it was important that his four boys learned the importance of working, no matter one's personal circumstances. Due to his illness, much of the responsibility of running our family fell upon my mother. She chose to stay at home and figure out ways to make ends meet. She was always there for us—whether PTA president, den mother, driver or most importantly, mom. My parents taught us that hard work, perseverance and a positive attitude would help us overcome trials and become successful in our own right.

What do you like best about Los Angeles?

L.A. has a rich economic heritage that has thrived for over 100 years. It's relevance on the world stage has made it one of the United States' most dynamic and significant cities. As a small boy growing up in northern Utah, I used to listen to KFI on my radio on cold winter nights. I loved to hear the warm temperatures at the beach and traffic reports on strange sounding streets like the Santa Monica, the Santa Ana or Ventura Boulevard. I often dreamed of making California my home. Shortly after graduating college, my wife and I stood on Hope Street staring up at the newly completed US Bank Tower. I told her my dream was to someday have an office in that building. California was the land of opportunity, and as a young man I wanted my share of the Golden State. Now, as I stare out of my office looking at the expanse of white roofs stretching from downtown to the ports and the vast metropolis in all other directions, I think of all the many people who have found their dreams here. The city's towering skyscrapers, ribbons of highways and, most importantly, her people have made Los Angeles a shining beacon and gateway to the rest of the world.
For reprint and licensing requests for this article, CLICK HERE.