Anastasia Soare
LA 500
Monday, July 30, 2018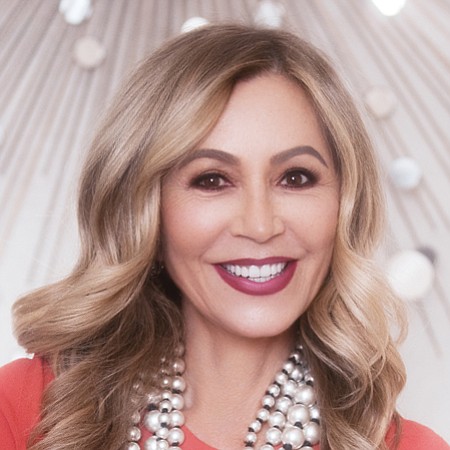 ANASTASIA SOARE
Chief Executive
Anastasia Beverly Hills
Anastasia Soare is chief executive of Anastasia Beverly Hills—one of the fastest-growing brands in the beauty industry. Soare emigrated from Romania to the United States in 1989. The new brow-shaping technique she introduced within a year of her arrival—later patented as the Golden Ratio Eyebrow Shaping Method—has gone on to become a modern beauty essential. She launched Anastasia Beverly Hills in 1992 as a beauty salon focused on eyebrow shaping, and has since expanded to include a cosmetics line. The company in June announced a partnership with San Francisco-based investment titan TPG Capital, the first outside investment. Terms were not released, but it was rumored that TPG valued Anastasia Beverly Hills at more than $3 billion. Plans call for growing the company's operations, particularly e-commerce and international expansion. Soare established the Anastasia Brighter Horizon Foundation, which supports and advances the lives of young adults exiting the foster care system.
What was your proudest moment?

I've experienced many proud moments throughout my career, but the biggest is having my daughter by my side throughout the entire journey. We make a great team. It's a passion of both of ours to meet the needs of our customers, and working together every day to create the best products we can is something that makes me feel good.

What is your alma mater?

I was in a special program specifically for construction engineering, so there was no traditional alma mater as there is in the U.S. High school and college were combined with extensive courses, training, and a six-day school schedule.

What is your next project?

We are currently planning to expand globally.

Who is your hero?

I've been fortunate enough to have more than one hero. Two of my heroes are my mother and my daughter, of course, as well as women that I truly admire like many of my clients. These women all work hard and are beautiful inside as well as out and have taught me many things along my journey. They have all pushed to succeed in life for themselves and their families.

What do you like best about Los Angeles?

I love the sun. It's always sunny in Los Angeles. L.A. has everything; the beach, the mountains, the snow, and the desert. There's so much to see, do, and feel inspired by.
For reprint and licensing requests for this article, CLICK HERE.