$7.5M for Hollywood VR Startup
TECHNOLOGY: App gets nod from Apple, deal with NFL Players Association
Friday, July 27, 2018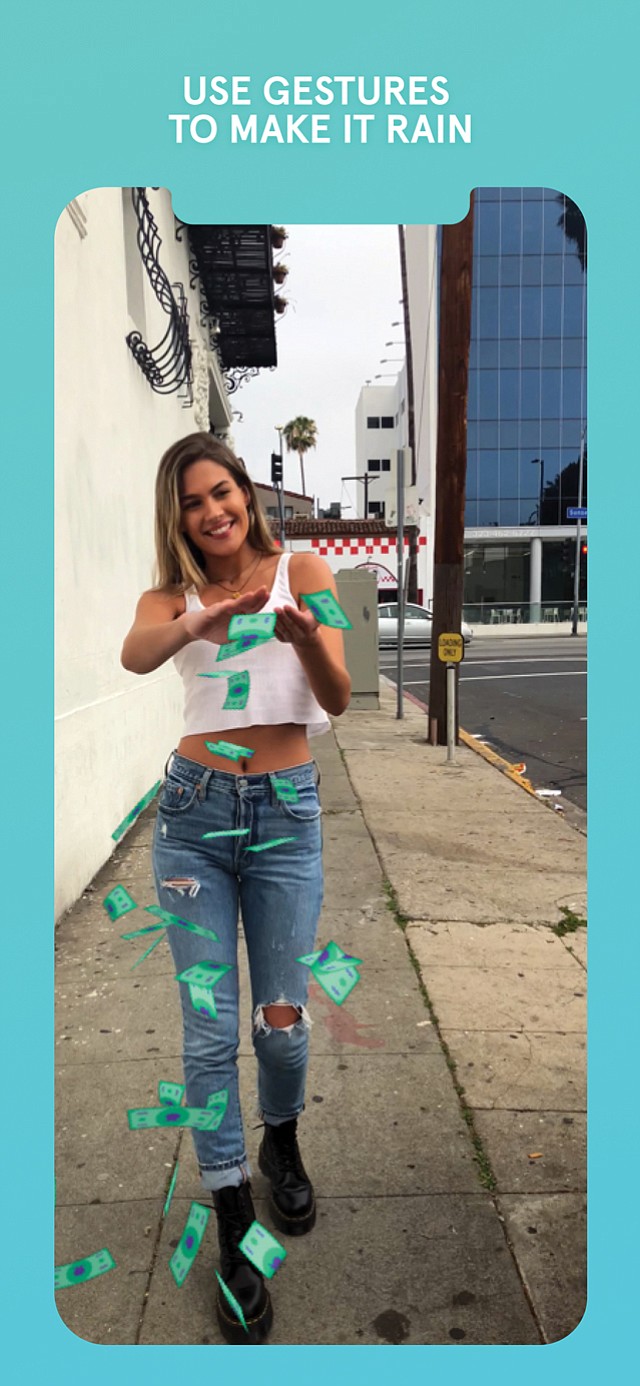 Augmented and virtual reality technology is typically distributed by hardware that's often expensive, fragile and cumbersome.
Hollywood-based startup Octi Inc. has set out to change that by making both AR and VR available with just a smart phone – and it got a boost from a $7.5 million seed round of funding on July 12. The round was led by Shasta Ventures Inc. and included Live Nation Entertainment Inc., former Snap Inc. Vice President of Content Tom Conrad and Shiva Rajaraman of WeWork Cos. Inc.
A week later brought word that Octi's iPhone app was rated by Apple Inc.'s staff as their favorite new app – recognition that led to a bump in subscriptions two weeks running.
Now football season is around the corner, and Octi is set to partner with the National Football League Players Association. The deal allows the company to distribute more than 2,000 avatars of NFL players for users to interact with via virtual and augmented reality.
Octi's software works on newer iPhones in a way that co-founder Justin Fuisz describes as "democratizing augmented reality and artificial intelligence."
"The mission from the beginning was to build tech that opened up AI and AR to everyone with something they already have in their pocket," Fuisz said.
Octi allows users to share and collaborate on video edits, as well as add or remove people from clips.
"The phone will understand that there's a human in the image, it will be able to understand the space the human occupies, interpret the meanings of the different movements, and it's able to create a graphic reaction," Fuisz said.
The app is currently Octi's main asset, though Fuisz said the company is developing partnerships in the gaming, fashion, and entertainment industries.
Fuisz declined to provide specific demographics, but implied that Octi's user base is mostly young adults who enjoy the social features.
Octi considers Facbook Inc.'s Oculus and its VR headset a competitor.
The Hollywood startup could face plenty more competition for its smart-phone based AR and VR down the road.
George Djorgovski is director of Caltech's Center for Data-Driven Discovery and co-founder of Virtualitics Inc., which makes visualizations from Caltech data.
He predicted that AR and AI will be accessible without a headset within a few years.
"As humans we are optimized to live in a 3D world, but the flat screen and paper is a historical, technological artifact," Djorovski added. "Once AR becomes commonplace in the next few years, people won't even bother looking at flat screens."
Octi is two years old and employs 16 staffers, 13 of whom have a Ph.D. in machine learning.
Fuisz said that Octi's Los Angeles County headquarters is important because "when people build a platform that's visual and great, they look for intellectual property to load onto that platform, and L.A. has a lot of valuable I.P."
For reprint and licensing requests for this article, CLICK HERE.