1.7-Acre Parcel in Fashion District Sold for $24.3 Million
Monday, July 23, 2018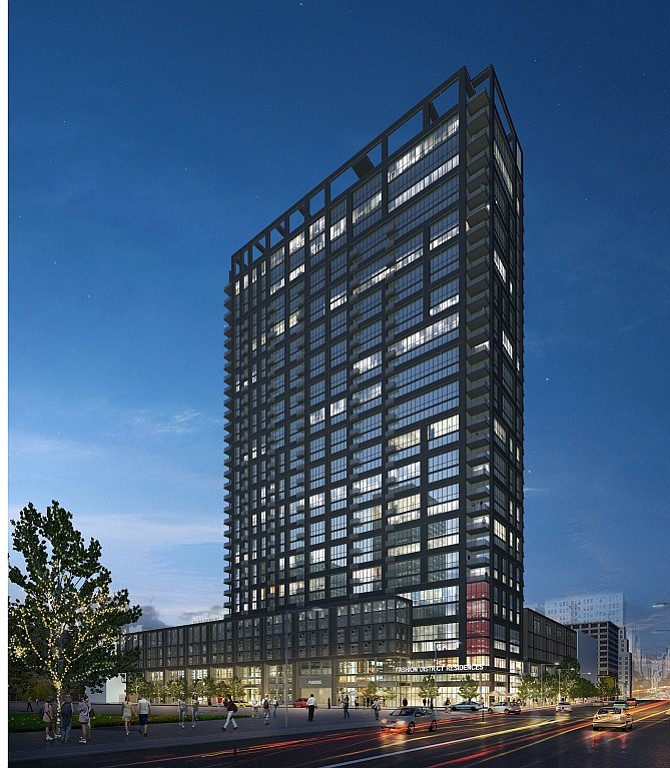 Realm Group, a joint venture between Newport Beach-based Realm Estate and The Bascom Group of Irvine, has purchased a 1.7-acre parcel of land at the corner of 7th Street and Maple Avenue in downtown Los Angeles for $24.3 million and plans to build a a 33-story, 452-unit tower in the Fashion District.
HFF Inc., a Dallas-based capital markets and brokerage firm, secured a land loan from New York-based lender Ladder Capital, to purchase the site. HFF represents the project's vertical construction financing. The HFF team on the deal, which closed July 6, was Charles Halladay, Andrew Hornblower and Jamie Kline.
Realm Group rezoned and entitled the area – currently a parking lot – for the development, which will include 13,600 square feet of ground-floor commercial space.
The joint venture is partnering with Westside-based Urban Offerings Inc., to develop the property, which is planned to offer residential lofts with a sixth-floor pool terrace and a dog park.
Real estate reporter Ciaran McEvoy can be reached at cmcevoy@labusinessjournal.com or (323) 556-8337.
For reprint and licensing requests for this article, CLICK HERE.