USC Cancer Institute Backed by Billionaire Larry Ellison Lands in West L.A.
Friday, July 20, 2018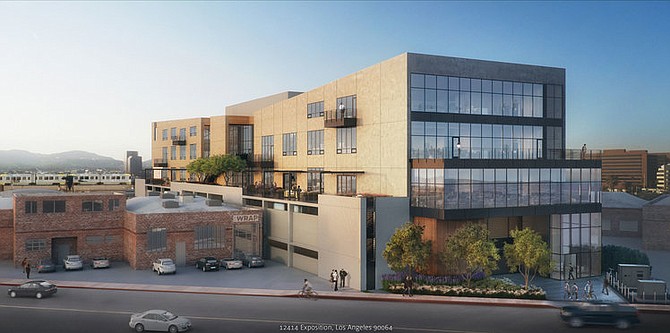 USC is preparing to open a cancer research center in West Los Angeles next spring thanks to a $200 million gift from tech tycoon Larry Ellison, a founder of Oracle Corp.
The university announced July 19 it would locate its Lawrence J. Ellison Institute for Transformative Medicine at a new medical building under construction at 12414 Exposition Blvd., in Sawtelle. It is expected to open in May 2019.
"When a patent sees scientists working on solutions for his disease – that hope is personified," said Dr. David B. Agus, founding director and chief executive of the institute, said in a statement.
"Larry's faith in our work is both humbling and inspiring. With his support, we are creating a new paradigm for research."
The Ellison Institute will occupy a 79,000-square-foot building near the Metro Bundy Station developed by the Luzzatto Co., a real estate and investment firm based in Fairfax. The three-story research center was designed by HLW International of New York. Rios Clementi Hale Studios of Leimert Park will design its landscape and interior.
The institute expects to buy the building – estimated to cost $100 million – after leasing it for up to five years, according to the Los Angeles Times.
It will house a cancer clinic, interdisciplinary research laboratories, a think tank, and community education and wellness programs.
In May 2016, Ellison gave $200 million to USC to build an institute in his name.

Ellison serves as chairman of the board and chief technology officer for the Oracle, the software company he co-founded in 1977. Forbes ranks the Silicon Valley resident No. 10 among global billionaires, with a net worth of $59.3 billion.
Health business reporter Dana Bartholomew can be reached at dbartholomew@labusinessjournal.com. Follow him on Twitter @_DanaBart.
For reprint and licensing requests for this article, CLICK HERE.