Short Supply
Booming job growth continues to drive tight rental market.
Friday, July 20, 2018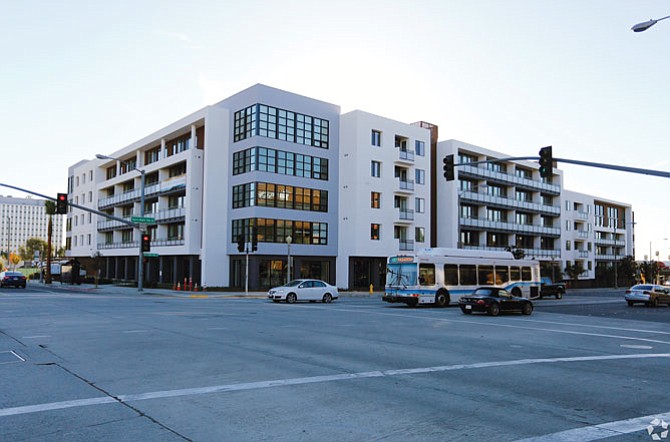 Apartment vacancy rates in Los Angeles County have been below 4 percent for the last five years – mainly the byproduct of a healthy economy, according to a recent report from Encino-based brokerage Marcus & Millichap Inc.
The study cites several factors for the extended period of low vacancy – the county added approximately 170,000 jobs between 2013 and 2018 in sectors that produce more renters – hospitality, education and health care fields. The trend led to increased demand that combined with a low stock of cheaper rents to drive down vacancies.
"What you have in this situation is a case of demand outweighing supply" on the lower end, said Matthew Luchs, sales manager at Marcus and Millichap.
"You have a lot of long-term renters, so that's a factor. There is job growth but not enough affordable housing" in Los Angeles, a trend that's also exists across the country, Luchs said.
Residential rents in L.A. County now equal around 50 percent to 60 percent of a renter's income, on average, according to Jim Markel, Marcus & Millichap's regional manager.
The five-year period covered in the report also saw an expansion in higher-paying jobs in the professional and business services sectors, much of it tied to the rise of Silicon Beach. The high-end gains contributed to the low vacancy rate even as the overall rental supply increased with new development, a trend that continues.
Developers are slated to complete 8,500 units over the next three quarters and more than half of those rentals are in the downtown Los Angeles market, the report said.
"Downtown L.A. is very different from other submarkets because of all the businesses that are located there," Luchs said. "There is a construction boom going on, and the supply of luxury apartments is a lot higher."
Other hot markets include Glendale and the North San Gabriel Valley.
Those two markets, along with downtown Los Angeles, accounted for nearly 30 percent of the new apartment supply over the past 12 months, according to the report.
Developers are currently building more than 28,000 rentals countywide with expected completion dates up to 2020.
A concern for developers and investors is the possible regulatory changes that could come with the potential repeal of the Costa Hawkins Act, which has made its way onto the November ballot.
The Costa Hawkins Act is a state law that gives landlords certain freedoms in raising rents to market rate when existing tenants leave.
"If this is repealed in November, it will bring the municipalities, the cities, to be the authority on setting rent-control laws," Markel said.
Luchs added that the passage would not only affect apartment owners but also owners of condominiums, single-family homes and other residential properties.
For reprint and licensing requests for this article, CLICK HERE.